With this in-depth chapter, we would like to present you an overview of different aspects of German defence measures. These aspects are categorized in a subcategory about the bunker development (bunker types), a subcategory about the larger bunkers concentration known to us (defensive units), a small subcategory regarding weapons, steel parts and equipment (armament) and a comprehensive subcategory about batteries and radar sites still present.
It was very important for us to include the subcategory defensive units, and batteries and radar, in our website. Reason for this is that these subjects remain rather unmentioned on the internet, and therefor, there is no good (global) information. The content available is scattered over different websites. We strongly believe that the overview regarding battery and radar is worthwhile, because it gives you an impression about the high number of sites that is left along the coastlines.
The defensive unit section is for the fanatics and deals with all countries. Here we have tried to summon up all resistance nests and strongpoints which are still present within a specific unit. During the war built out as an area with an impressive number of defensive units, after the war most of them were sadly reduced to areas with smaller numbers. But there are some left rather untouched, the quantity of bunkers still present is unbelievable, and it takes weeks to visit them all!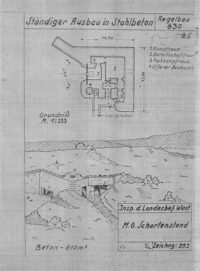 Drawing of a type 630 machine gun bunker (600 series).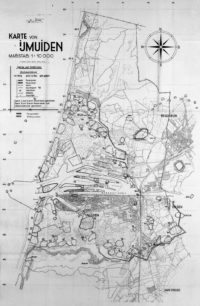 German map of Festung IJmuiden, Holland (Fortress).
With this chapter you can discover all the larger defensive units installed. Strongpoint Groups, Defence Areas and Fortresses.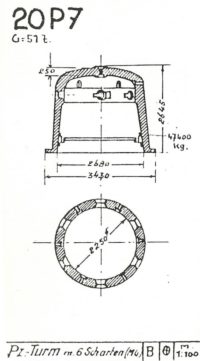 Drawing of a 20P7 armoured cupola (Machine-gun).
With this part you can learn more about armament. Weaponry, steel parts and equipment belonging to fortifications.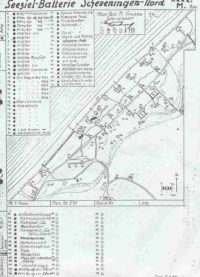 Map of Batterie Scheveningen-Nord, Holland (Naval).
We give you an overview of all German batteries installed in Europe. Army Batteries, Naval Batteries and Anti-Aircraft Batteries.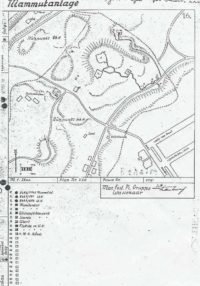 Map of Mammutanlage Kijkduin, Holland (Naval).
We give you an overview of German Radar sites installed in Europe. Luftwaffe and Kriegsmarine Radar equipment in general.