First impression of Festung Brest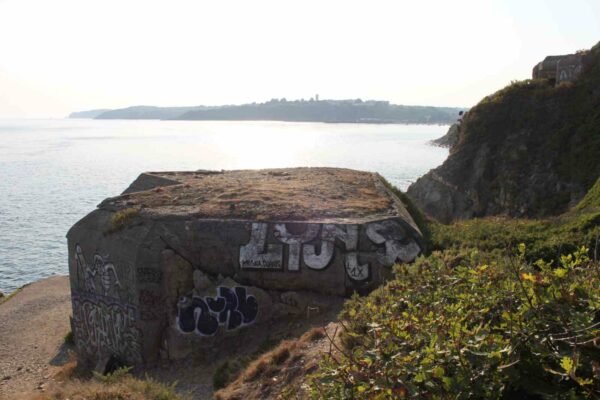 Bunker of Seeziel-Batterie "Portzic I" overlooking La Rade de Brest
Stahlbeton global positioning map –
Festung Brest
Port city Brest was very important for the German occupier
Because of this the Kriegsmarine strengthened the position of this military port. For example, in the harbour a big naval bunker for submarines was constructed. Additionally many other structures with different functions were erected around this bunker.
Eventually the city was given the military status of Festung Brest, which meant the defenders were ordered to defend it at all costs. In order to create an impregnable fortress many fortifications were built.
Short description
In Festung Brest bunkers were constructed for different purposes
At first Festung Brest received not less than three Navy Coastal batteries ("Portzic I-II-III") and fifteen Anti-Aircraft batteries for air defence. In the port a big naval bunker for the U-boote was available.
All around the city a Landfront was erected. It started in Sainte-Anne du Portzic and passed Kerzenniel and Fort Montbarey in the west. Then it headed north to Keranroux and Mesnos and crossed the river Penfeld. Finally it turned downwards heading towards the commercial ports. 
Anti-tank ditches, infantry positions and different kind of weapons were positioned along this fortified front.
Within Festung Brest several headquarters were established for command and some of them still remain. For example, in W.N. B 42 a Regimental headquarters was available. And in W.N. B 323 the Marine Artillerie Abteilung 262 was headquartered. In W.N. B 315 the headquarters of the III. Marine Flak Brigade were established, responsible for the air defence above Brest. From Stp. Marineschüle (W.N. B 115) command of the complete fortress was given. 
Subsequently, although not being an actual part of Festung Brest, the strongpoint "Nordspitze Crozon" on the Pointe des Espagnol was heavily fortified as well. This position seemed to seal off the Rade de Brest, together with Stp. Portzic on the city side.
Stahlbeton – What is left today
All photos are made during summer 2022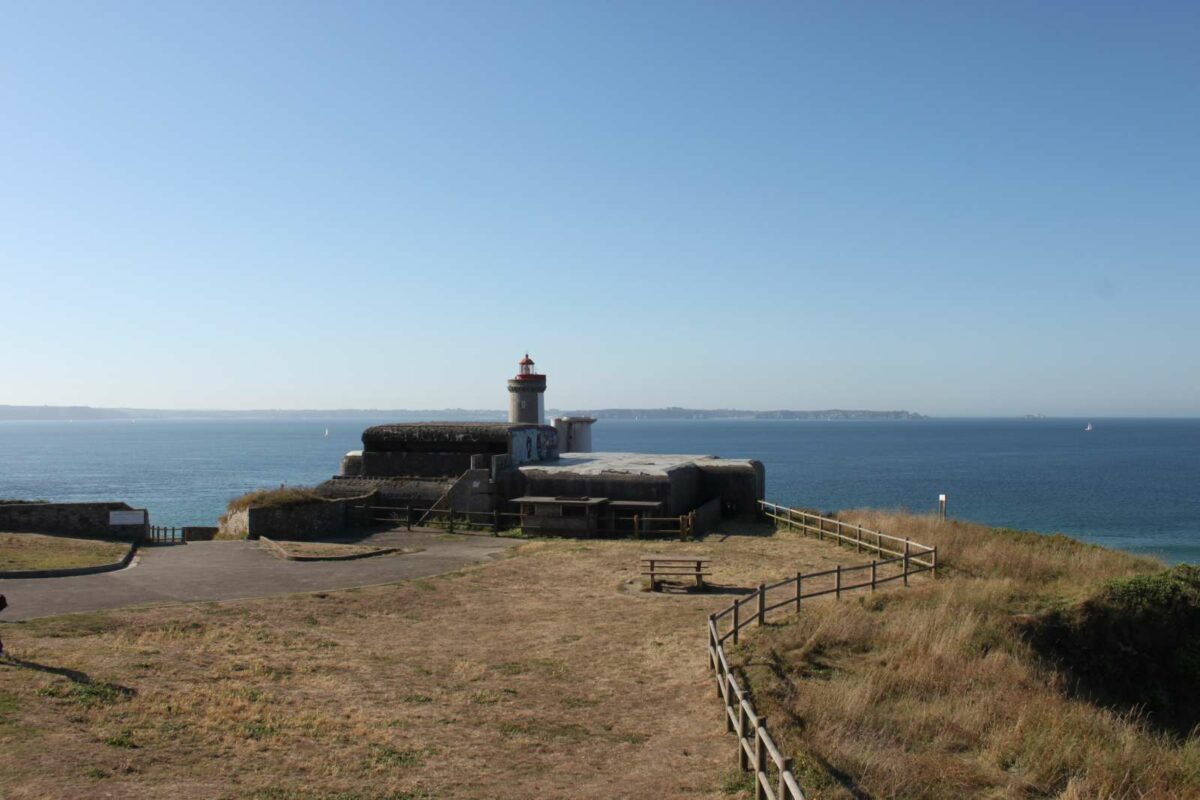 W.N. B 90
1 505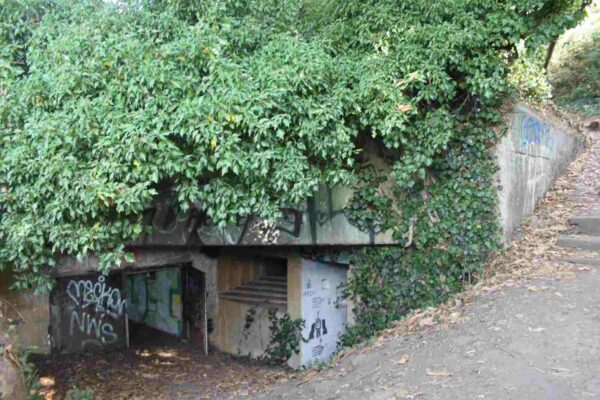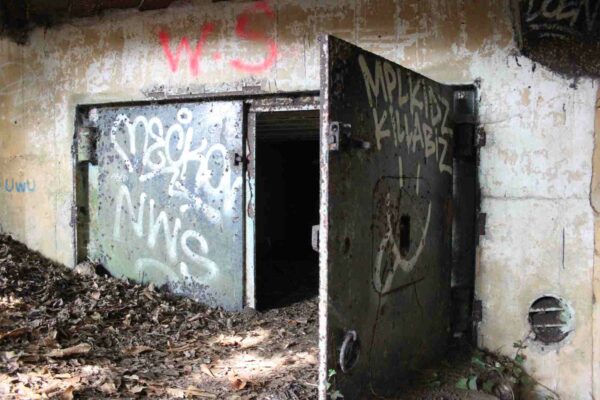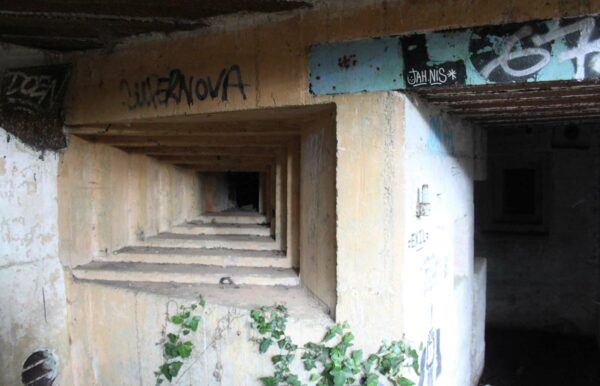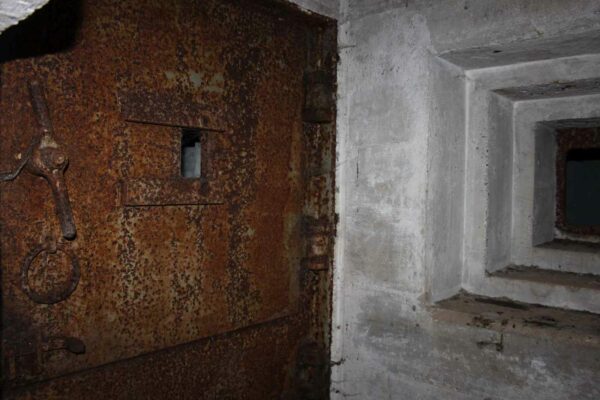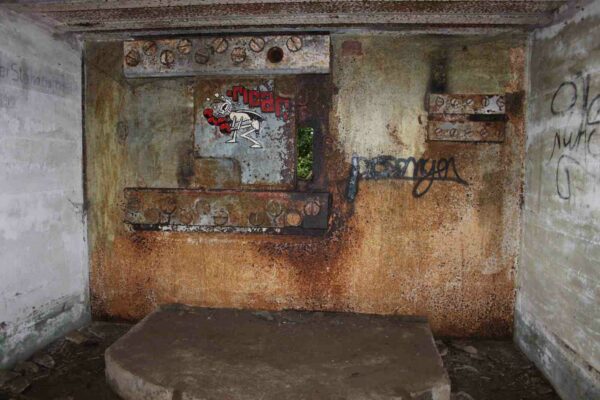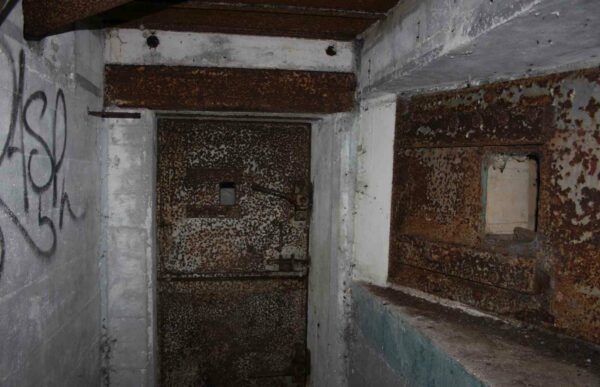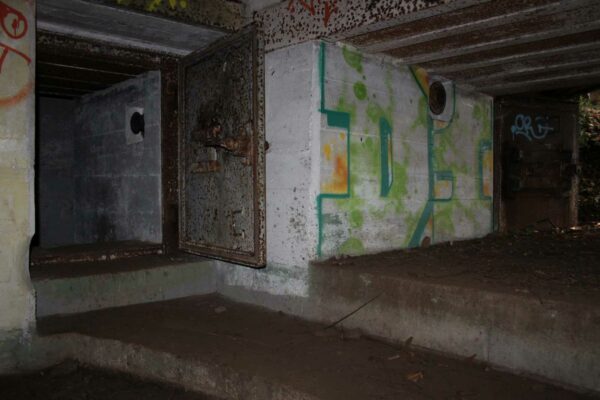 2 Unknown position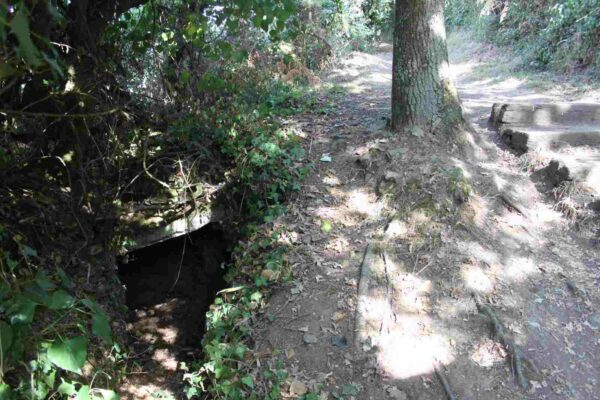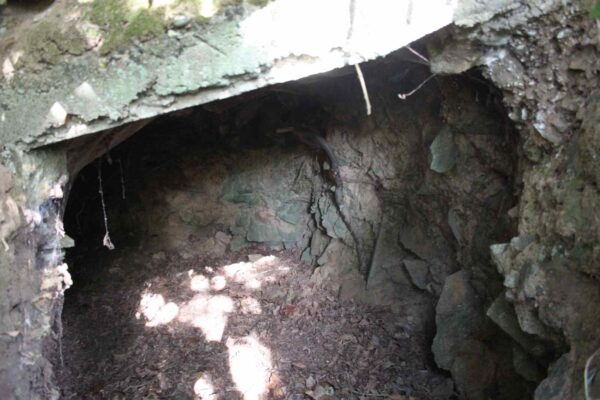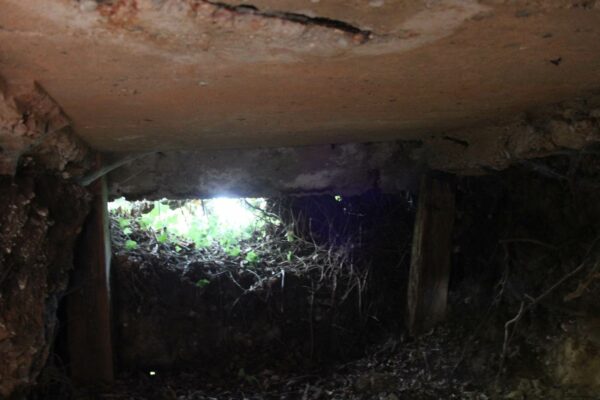 3 515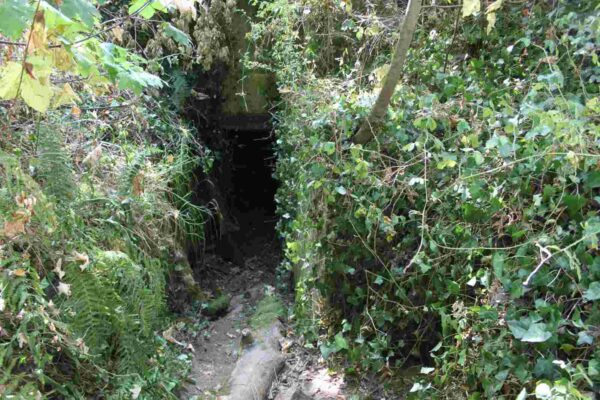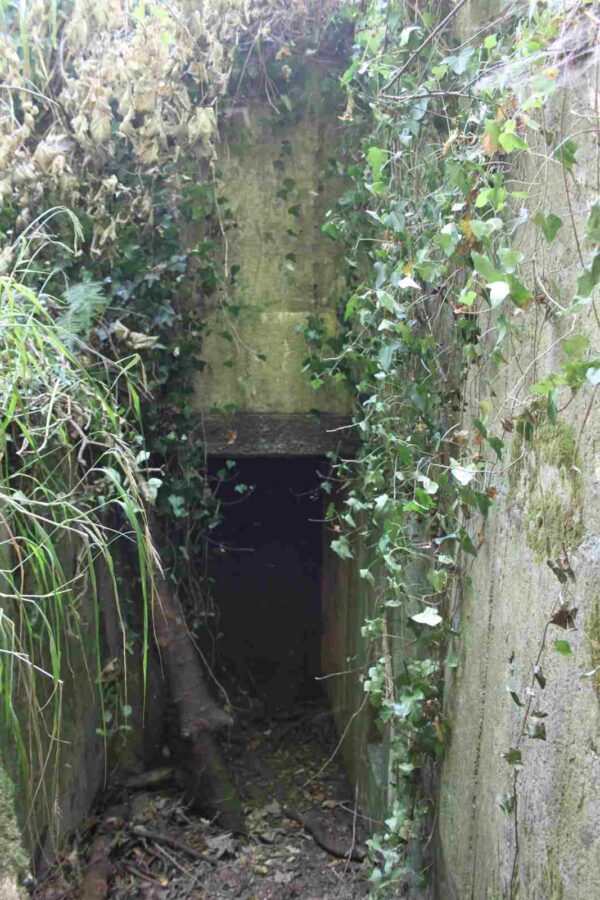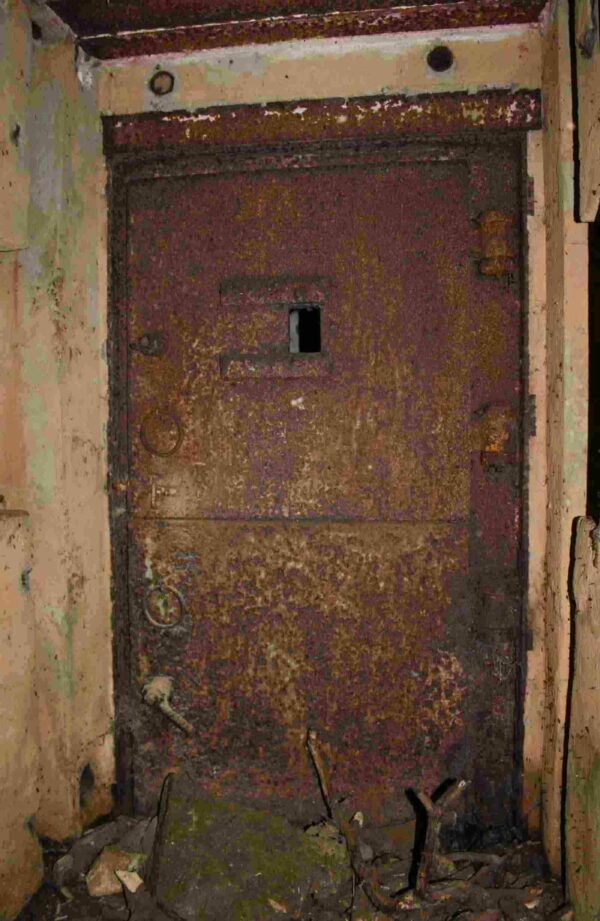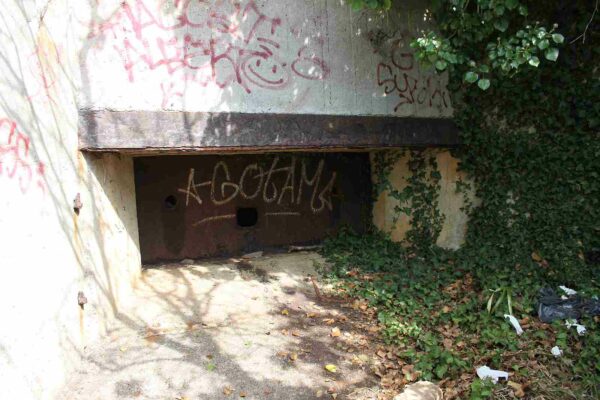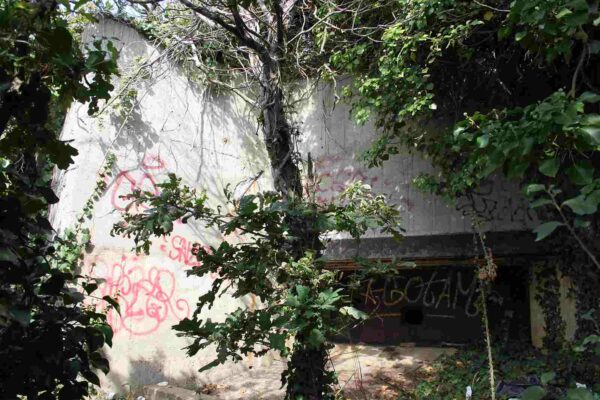 W.N. B 92
B 93-18 – 634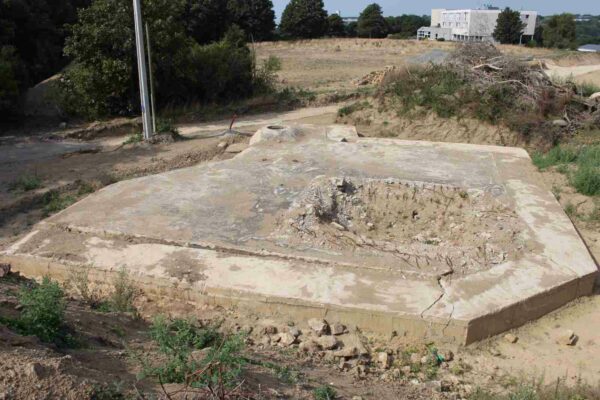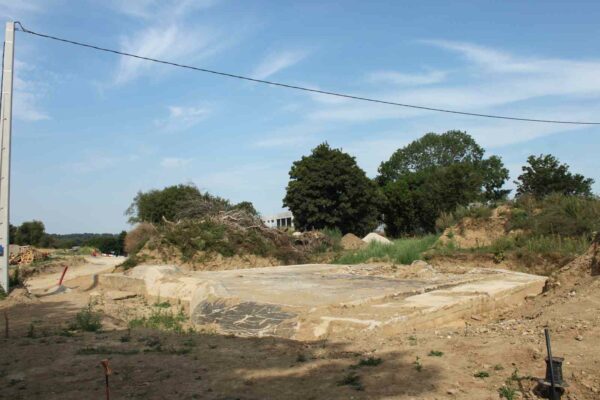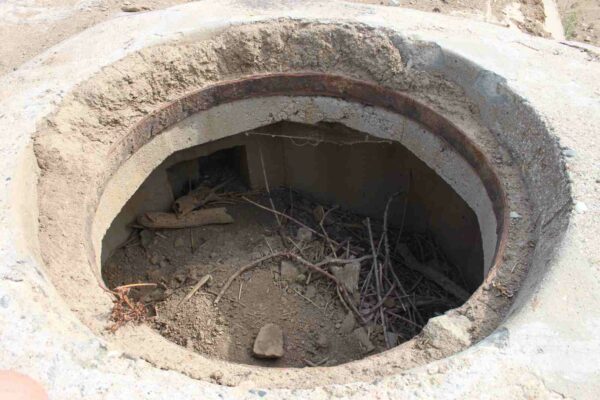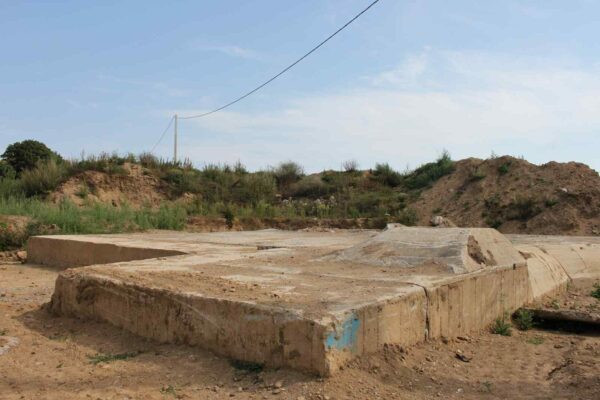 W.N. B 96
626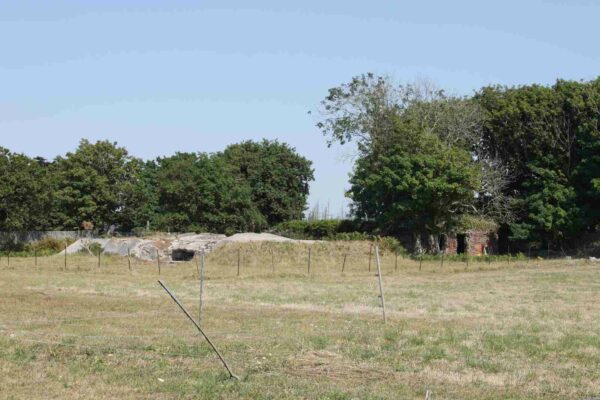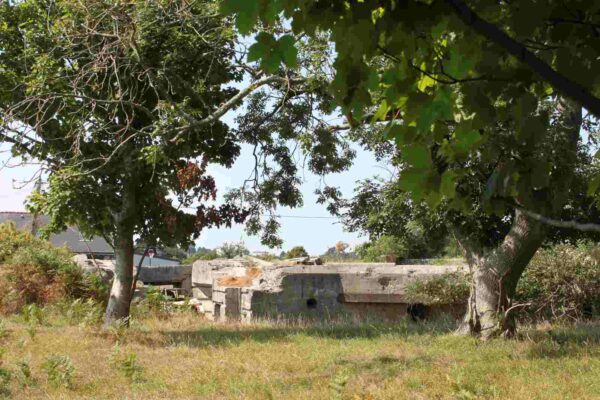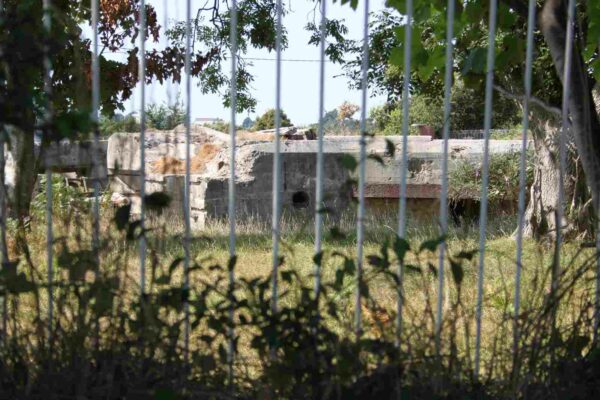 W.N. B 97
1 B 97-15 – 634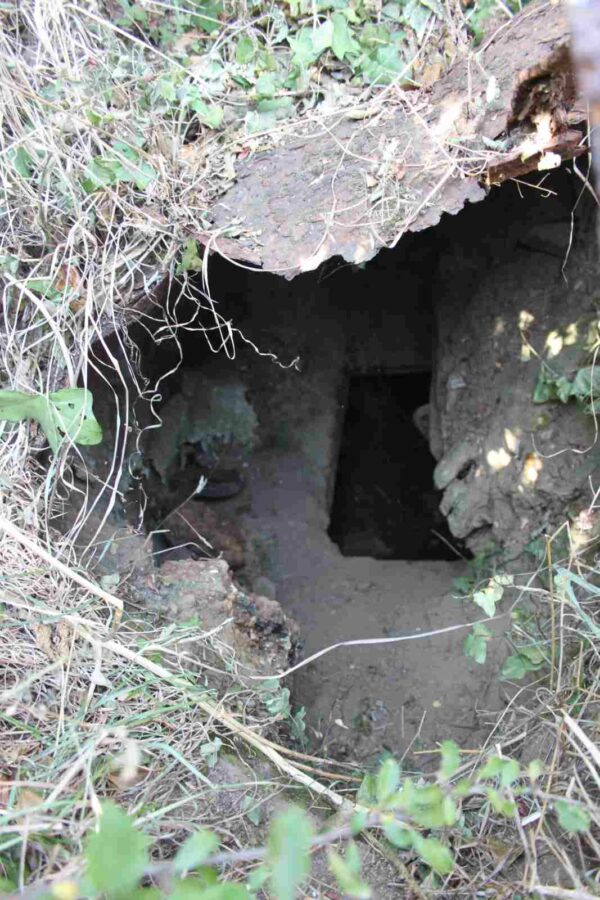 2 601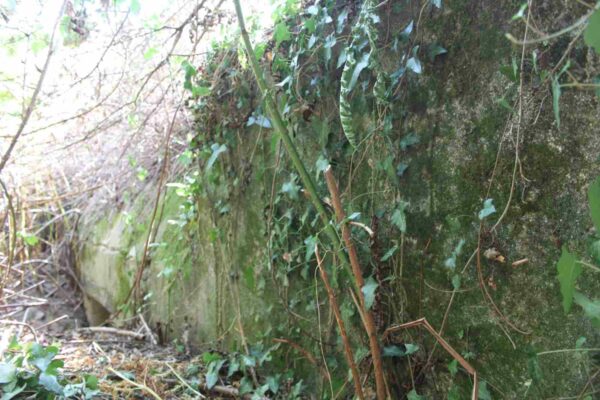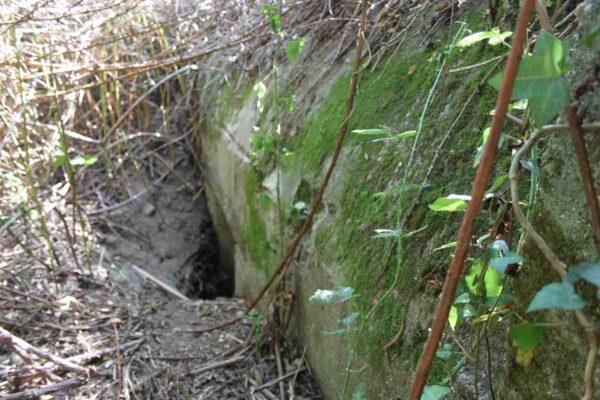 W.N. B 100 – Seeziel-Batterie "Portzic I-II-III" – 2./M.A.A. 262, 6./M.A.A. 262
Seeziel-Batterie "Portzic I" – 2./M.A.A. 262
1 671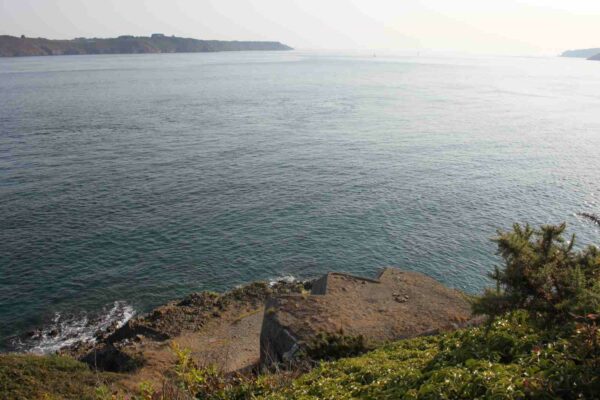 2 671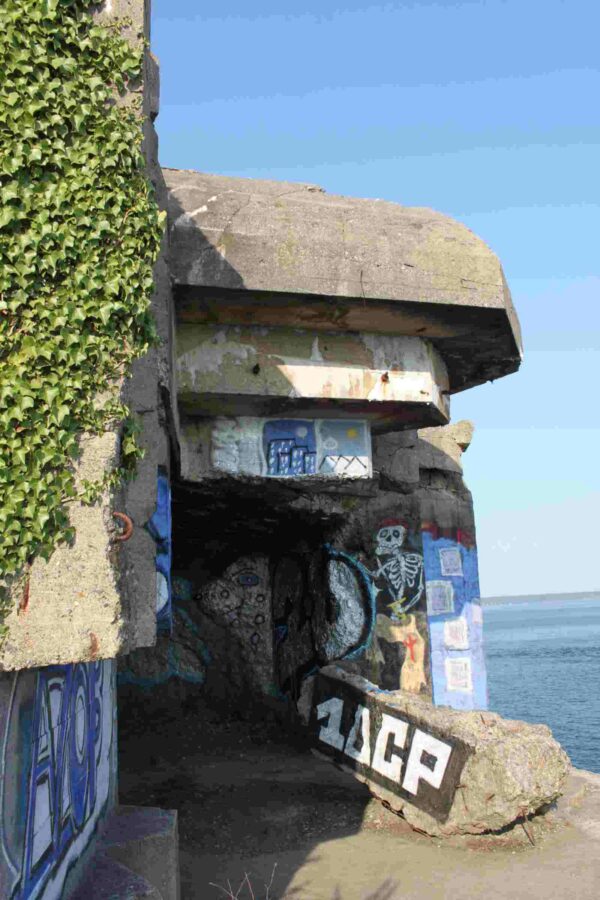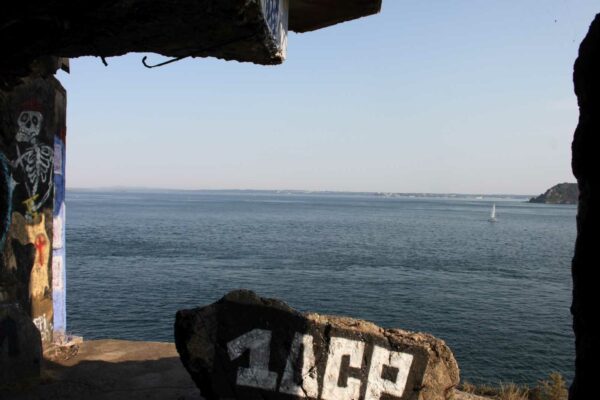 3 671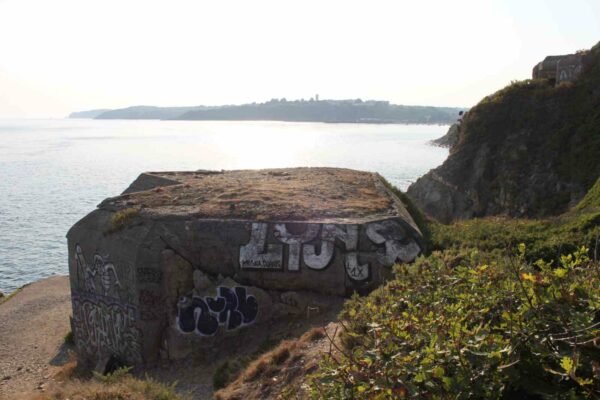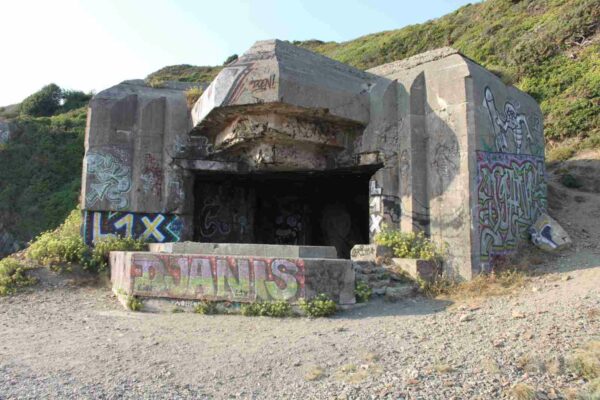 4 671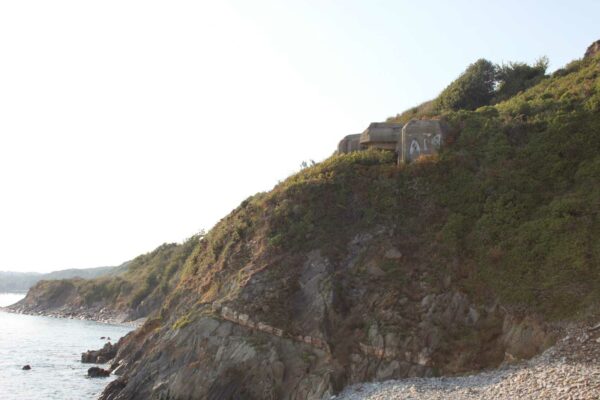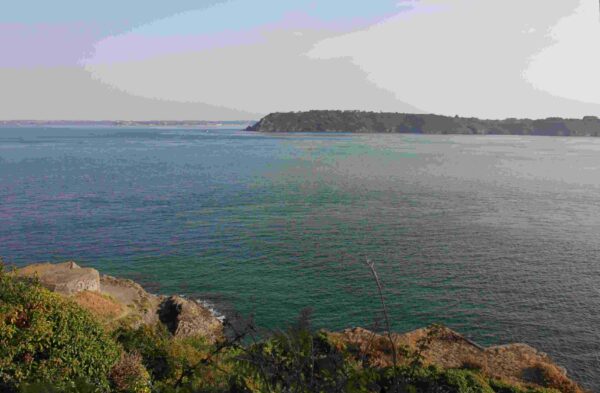 Seeziel-Batterie "Portzic II" – 6./M.A.A. 262
1 669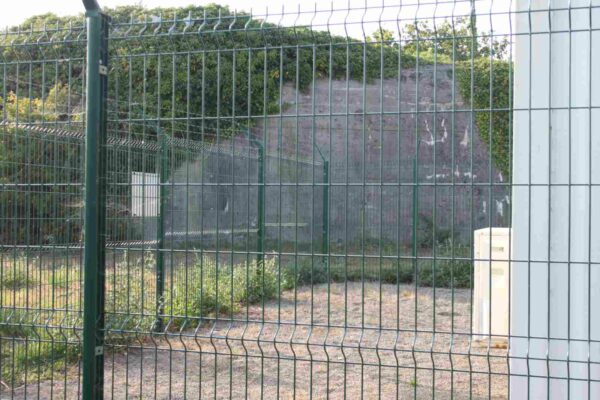 2 669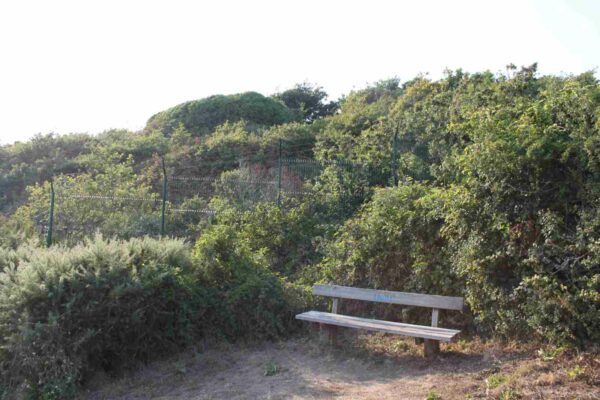 Seeziel-Batterie "Portzic III" – 6./M.A.A. 262
1 671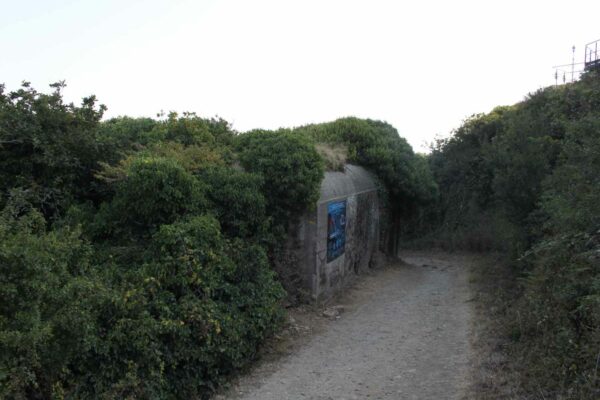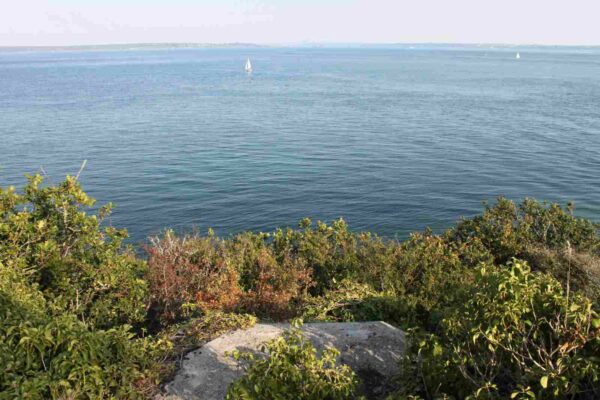 2 Open emplacement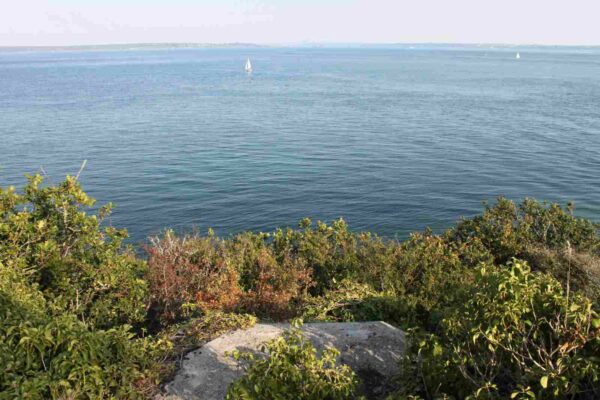 3 671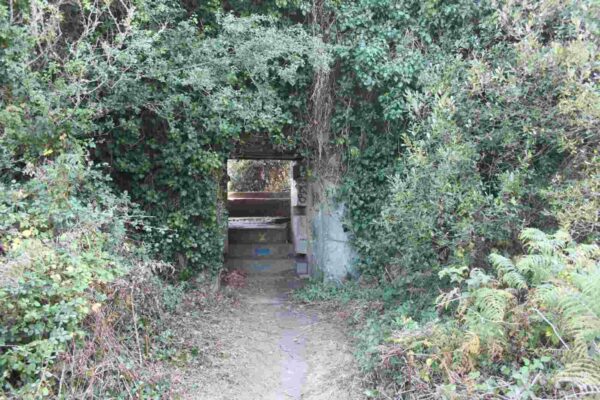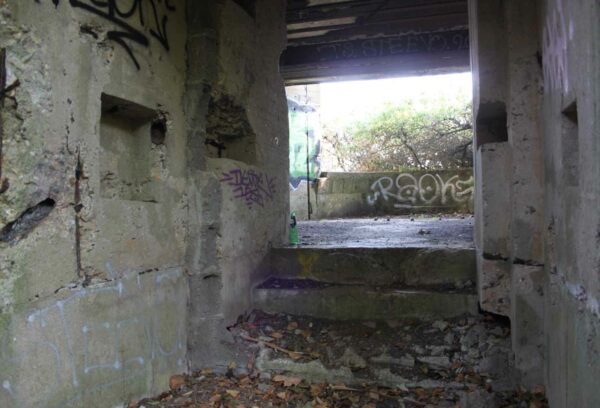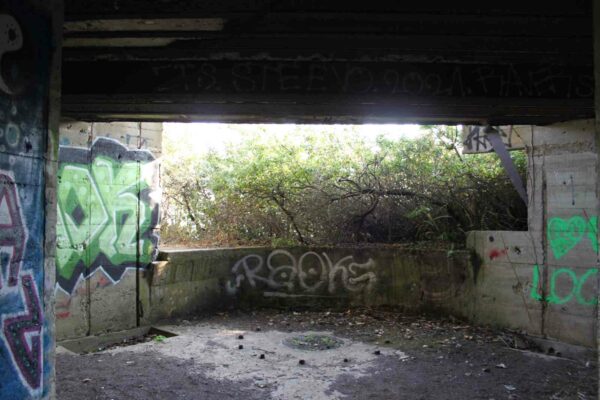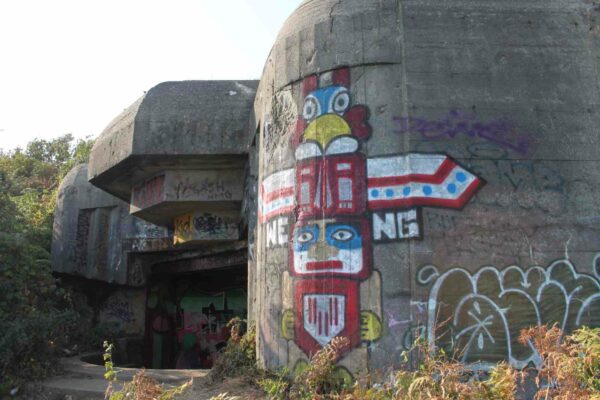 4 671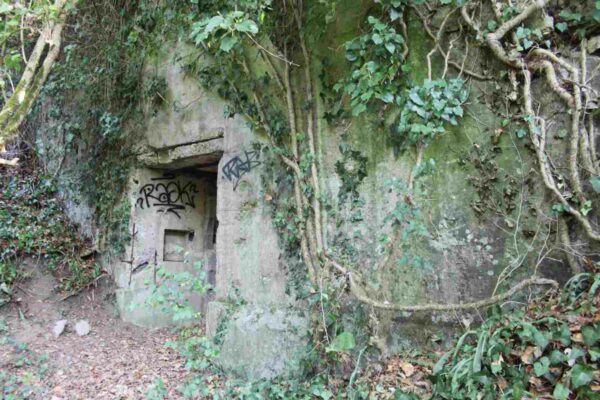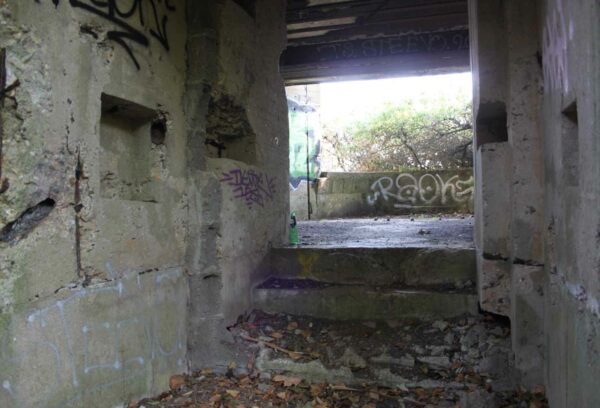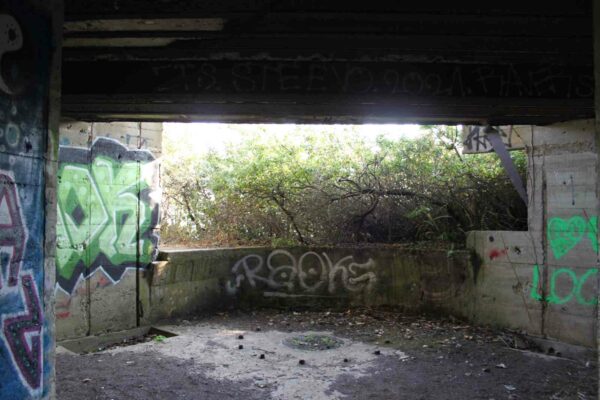 W.N. B 103
1 515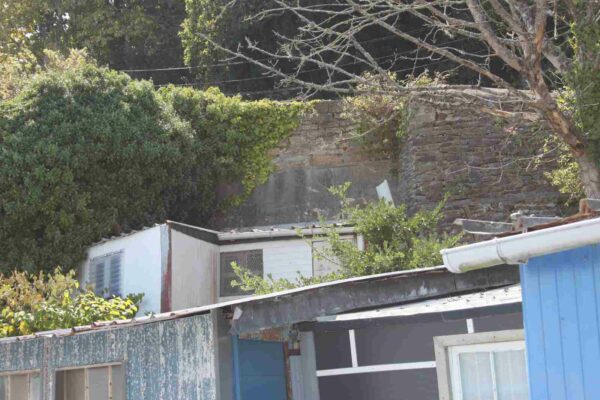 2 B 104-14 – 505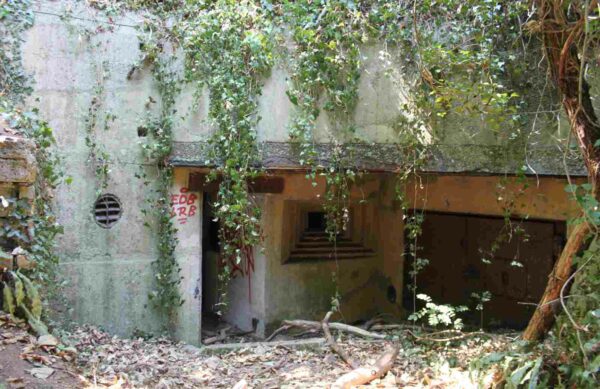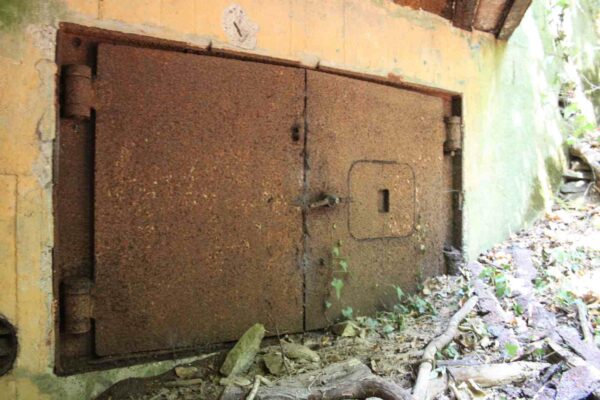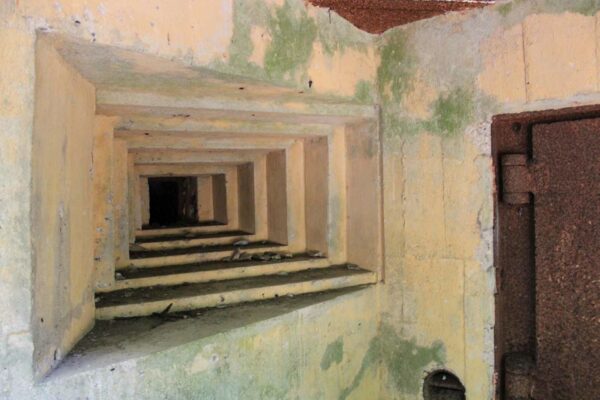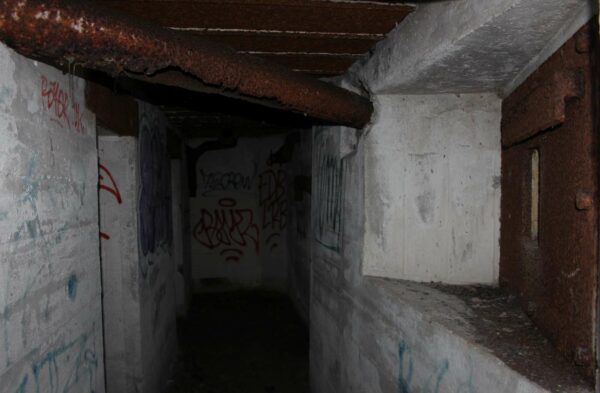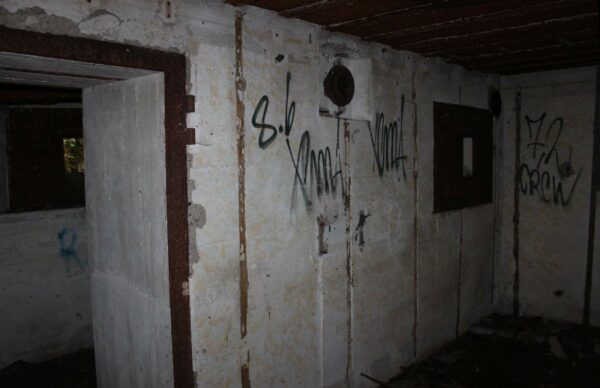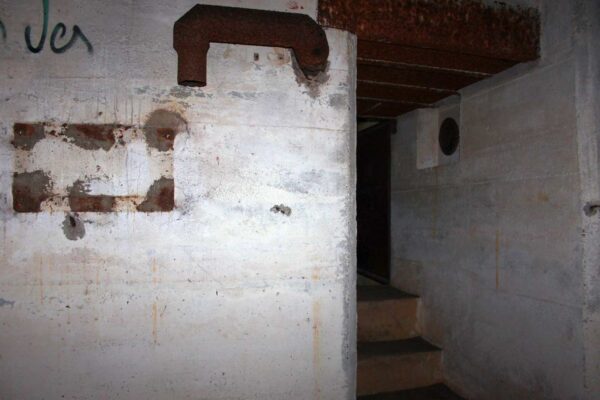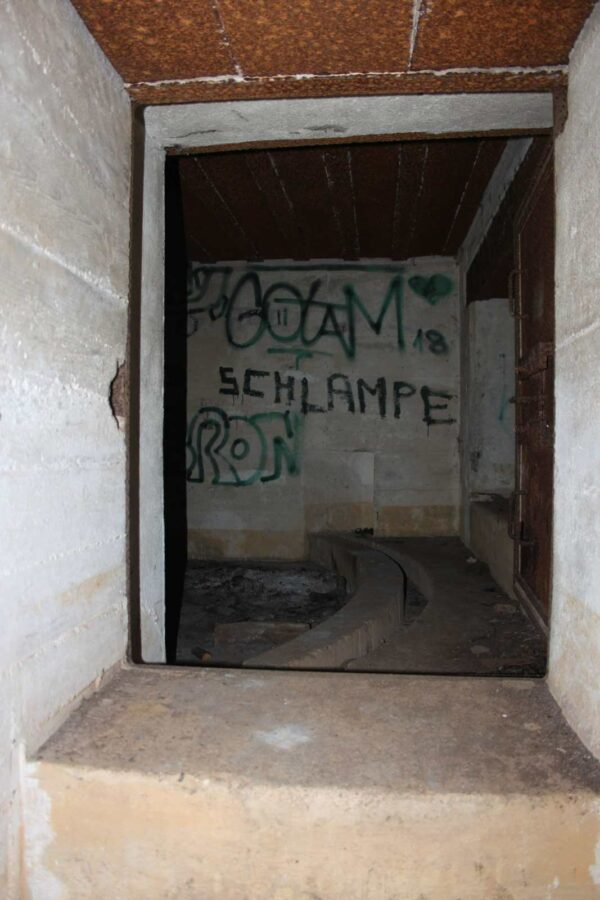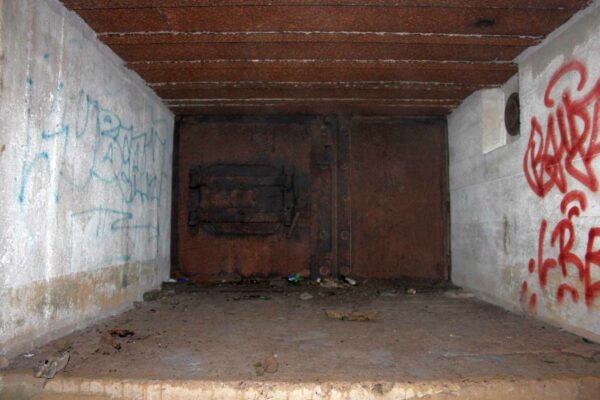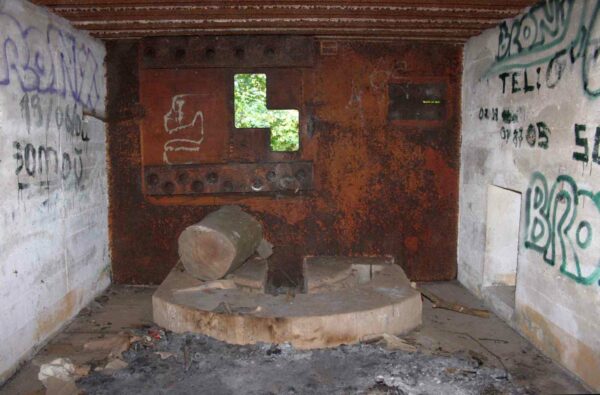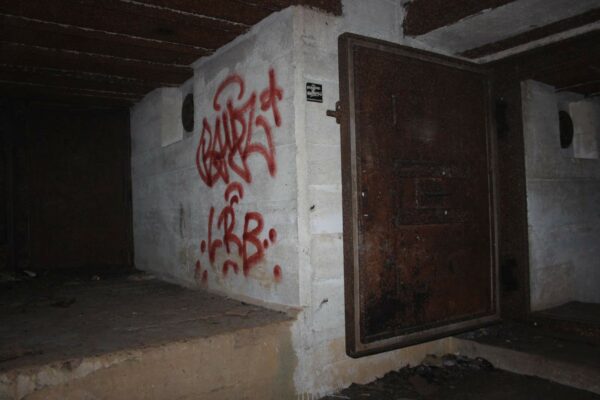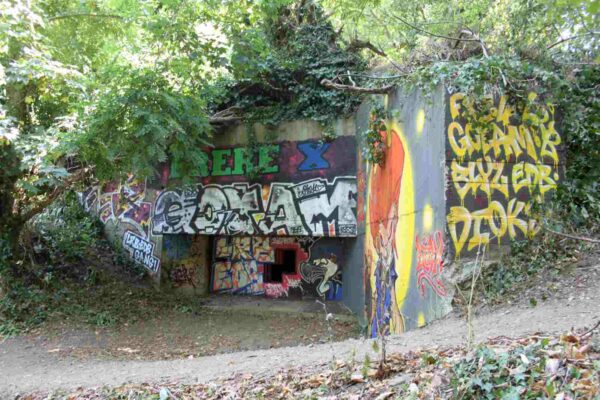 W.N. B 105
1 ‏‎515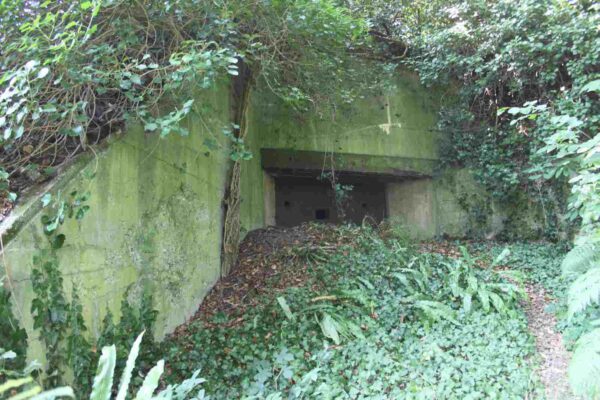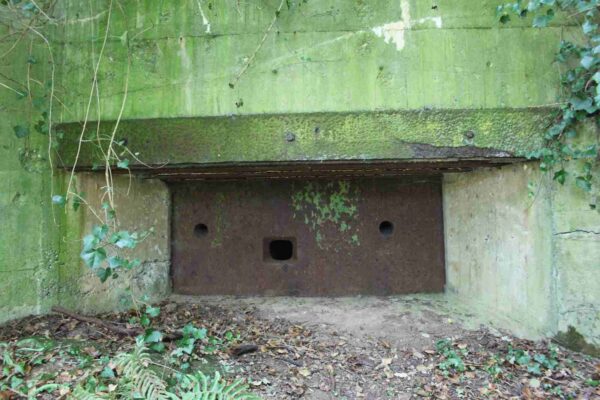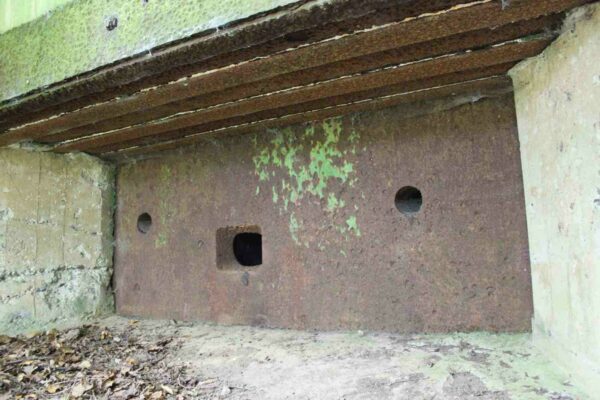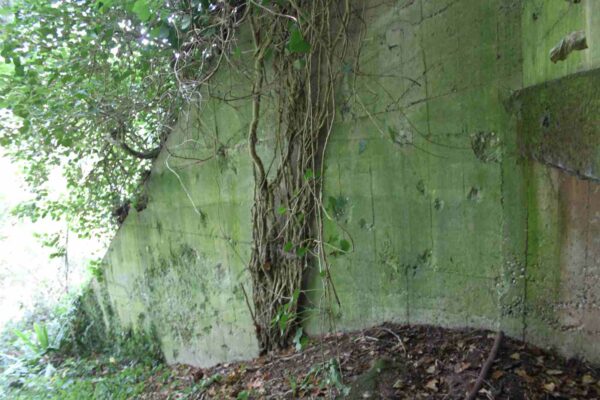 2 515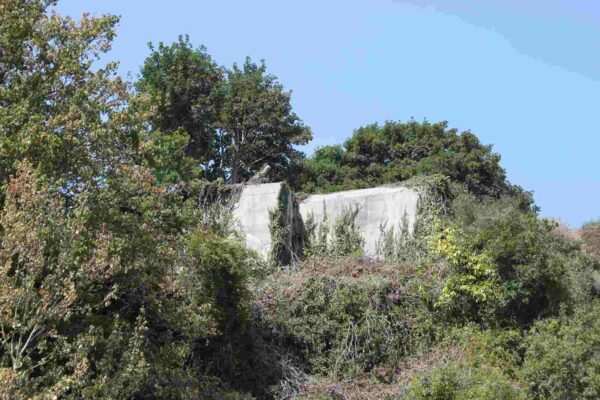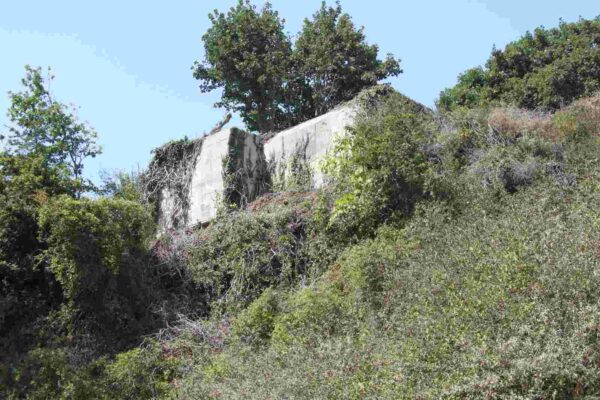 3 648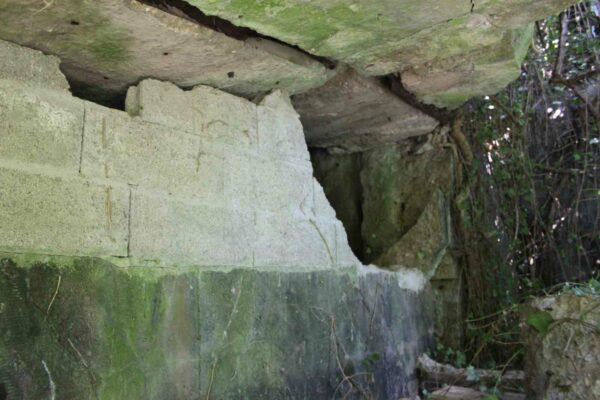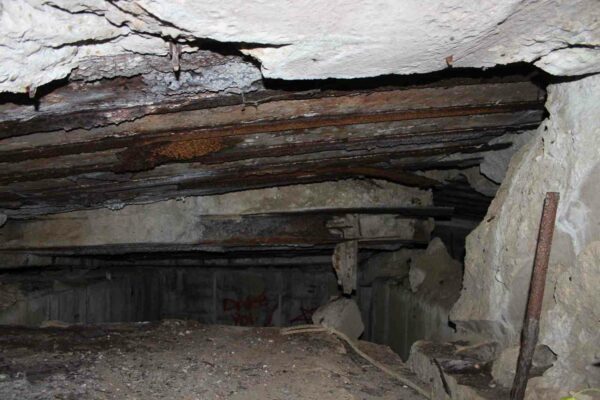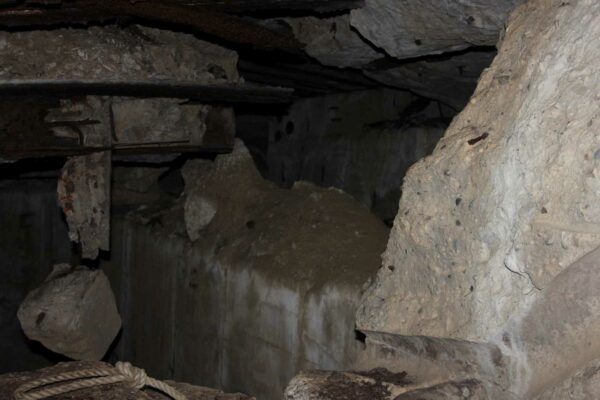 B U-boxe
1 Tobruk position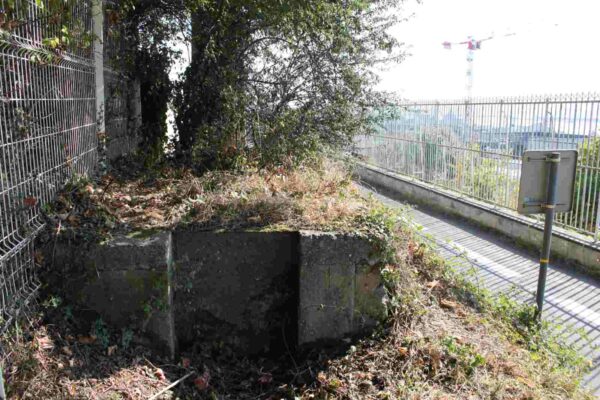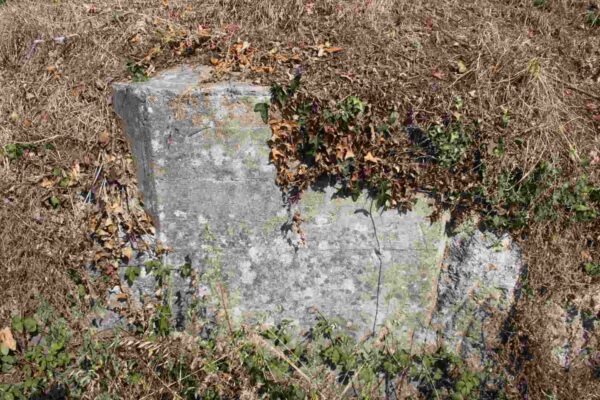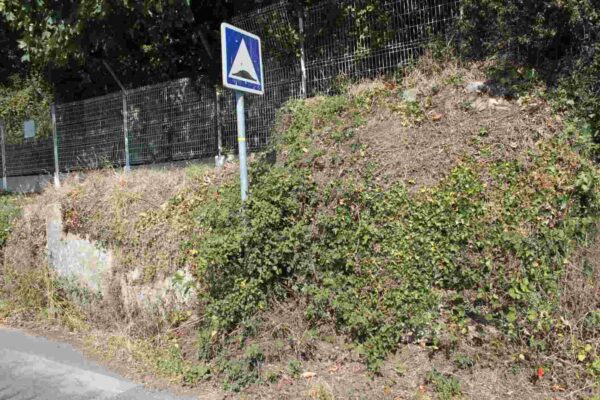 2 Machinery bunker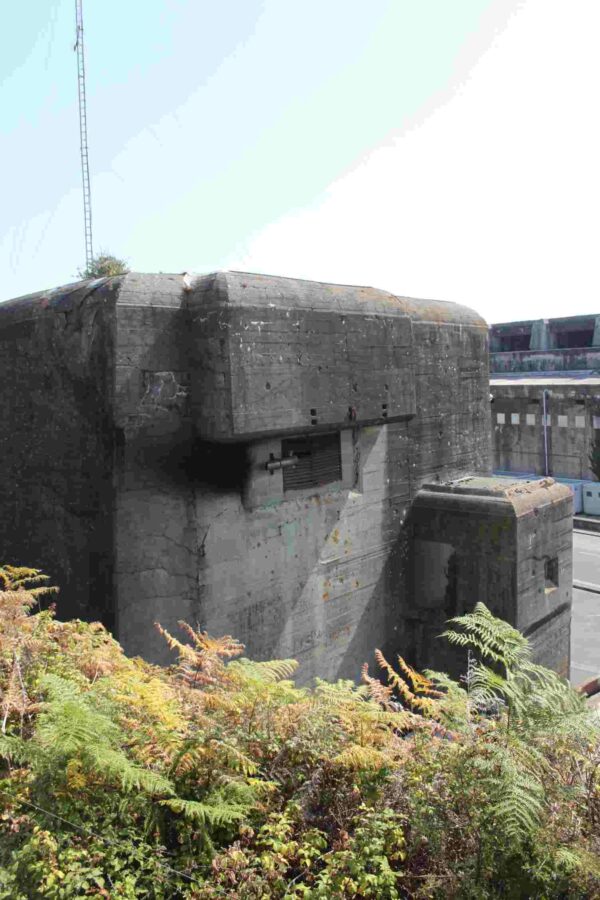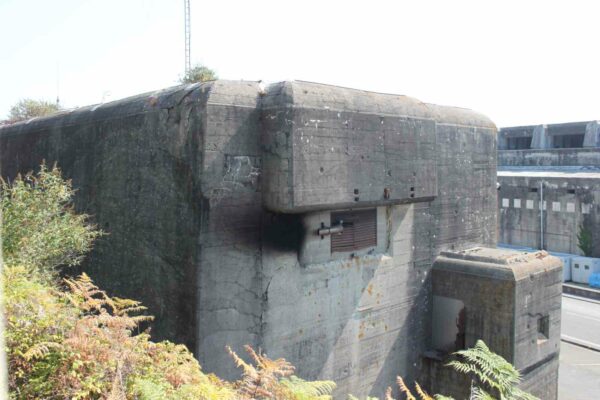 3 Submarine bunker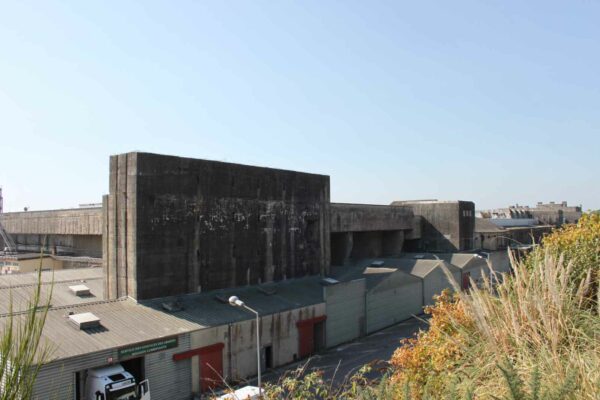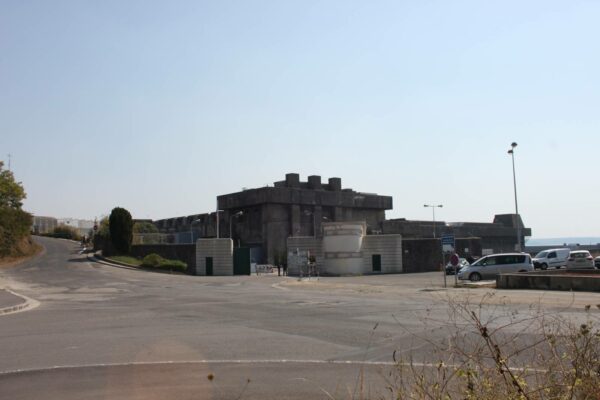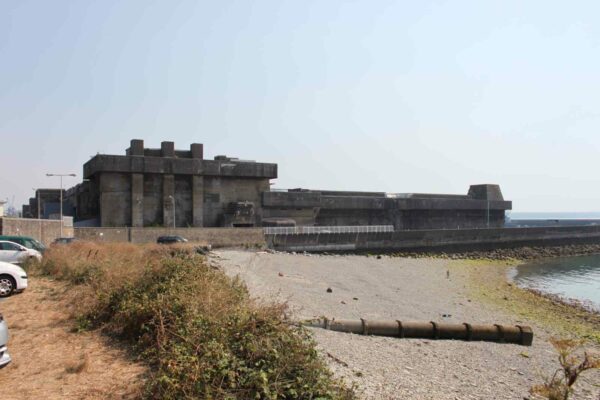 4 Unknown structure (in VF)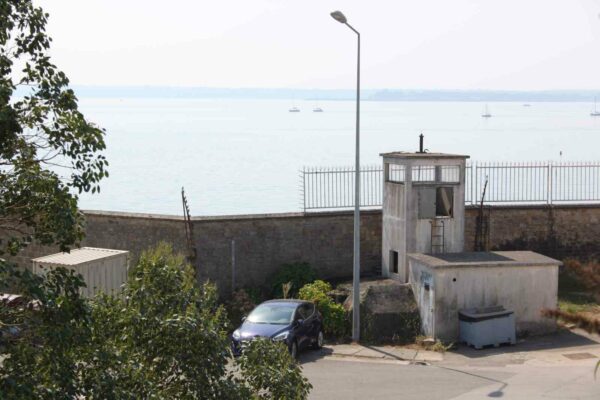 W.N. B 111 – Stab Seekommandant
1 Guard (in VF)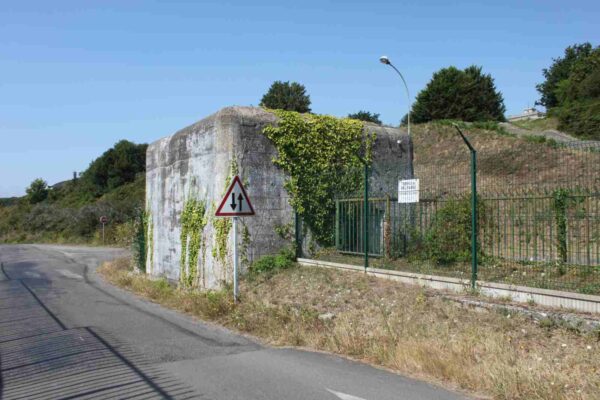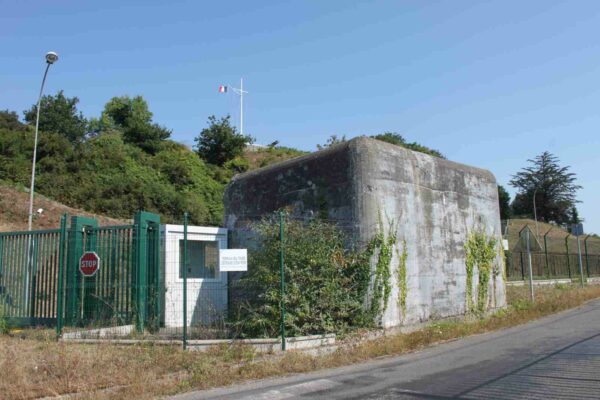 2 Personnel shelter (Sonderkonstruktion)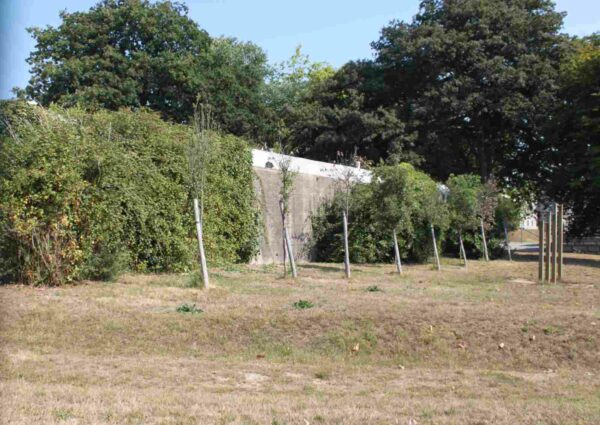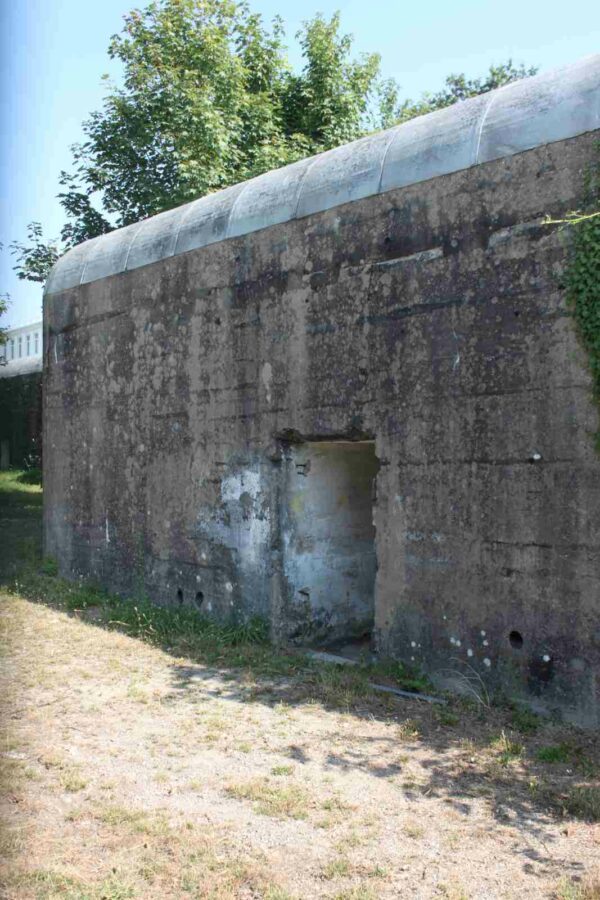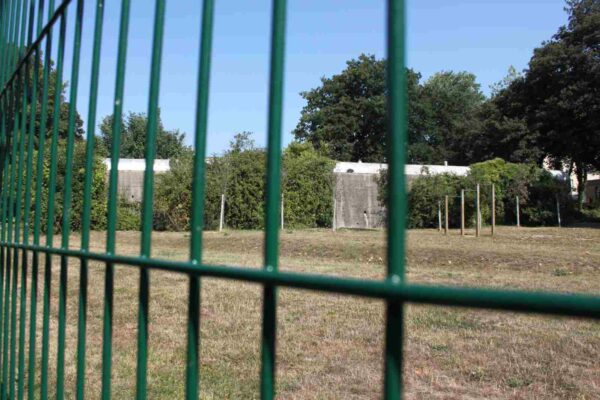 3 Communication post (Sonderkonstruktion)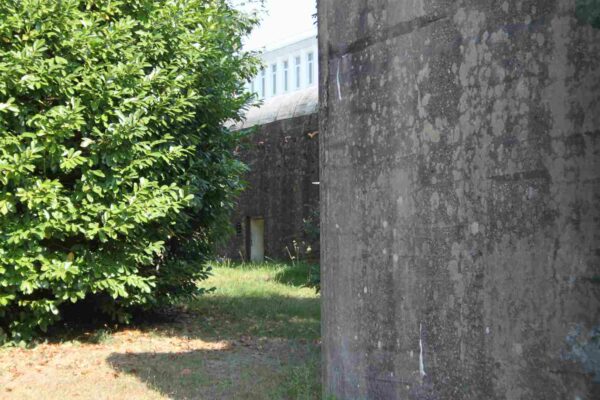 4 Observation post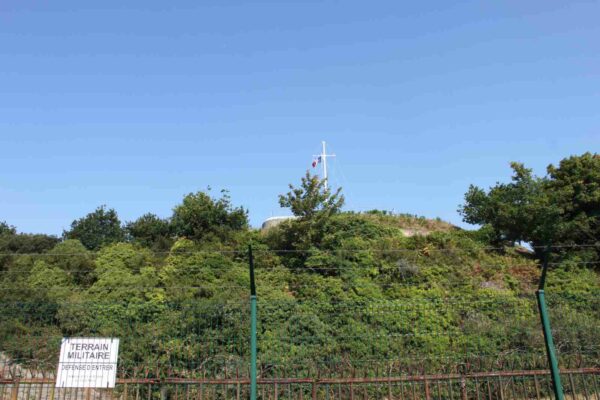 1 Tobruk position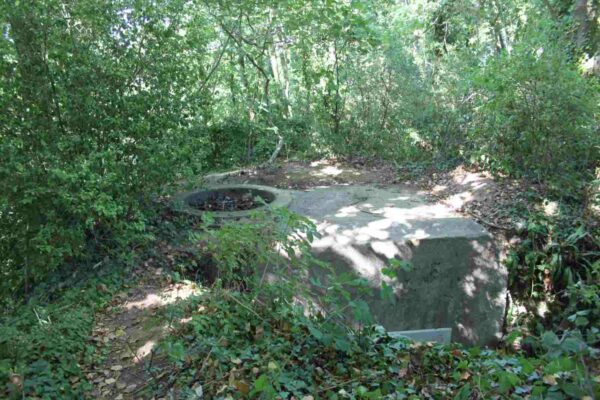 2 Machine gun position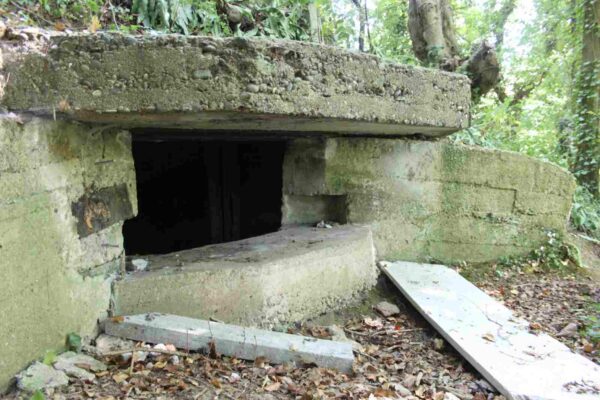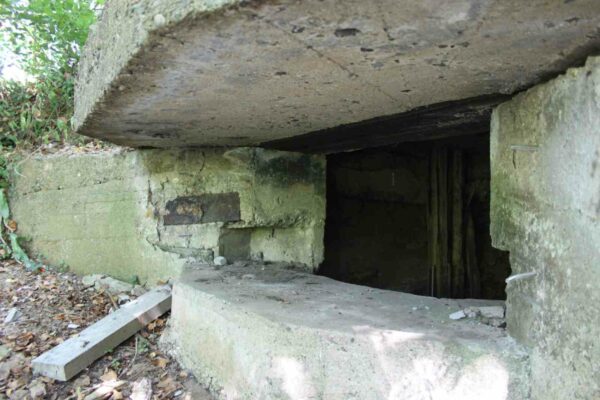 3 Unknown structure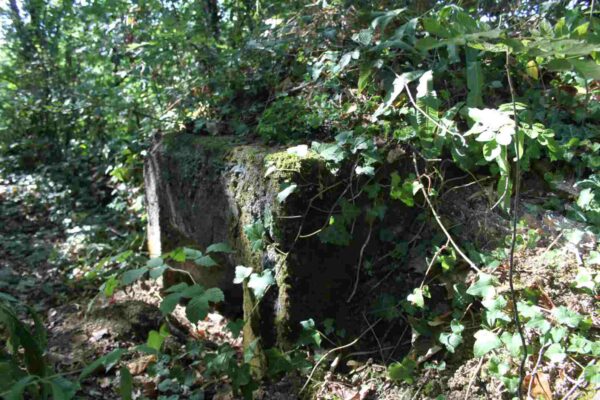 4 127
27-128 – 128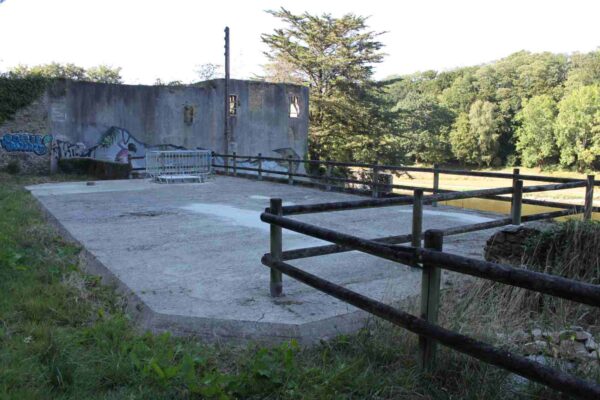 127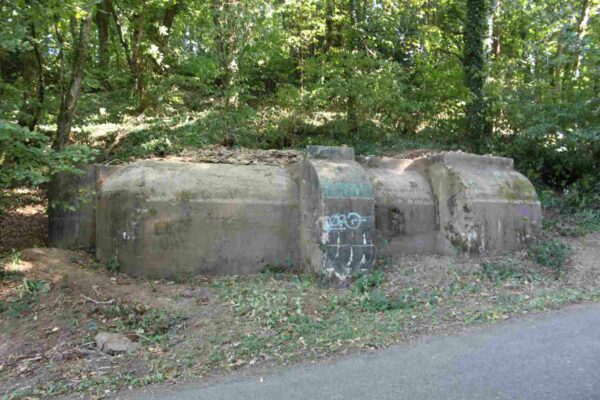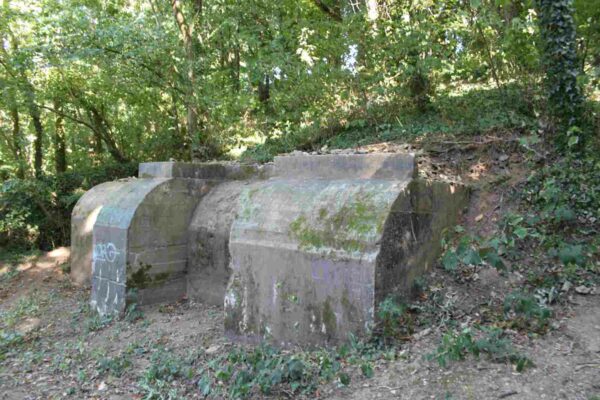 501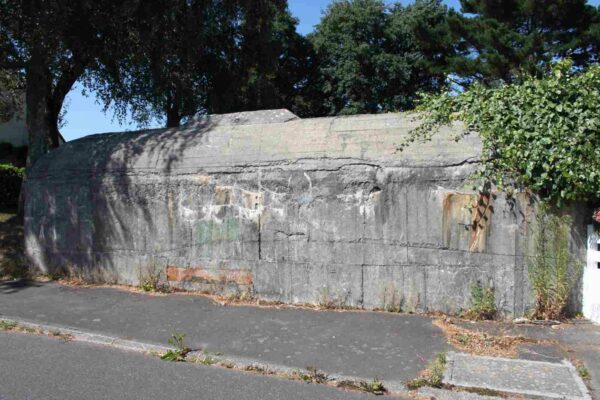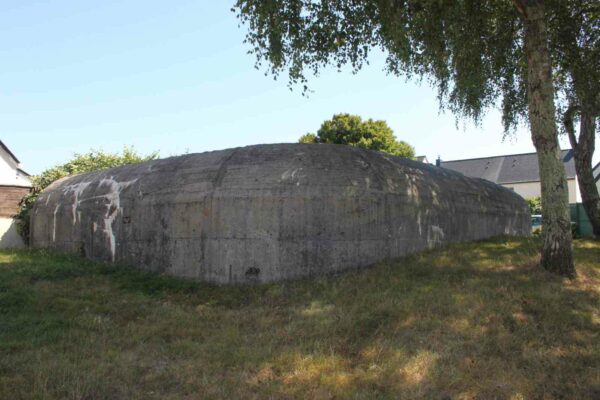 1 117a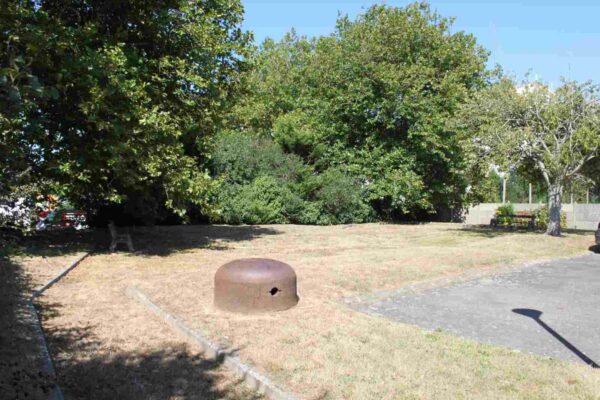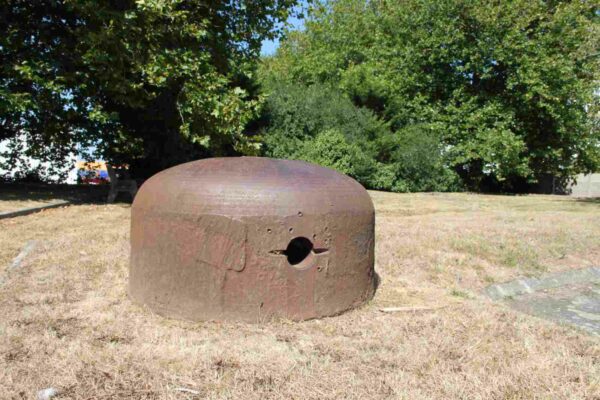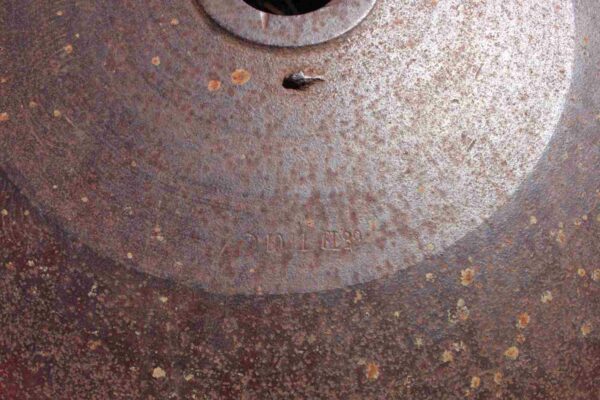 2 118b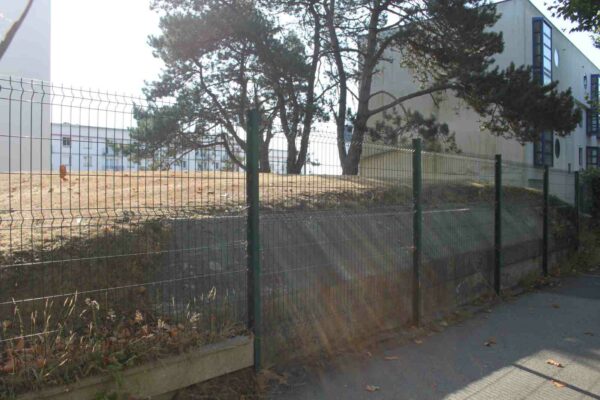 677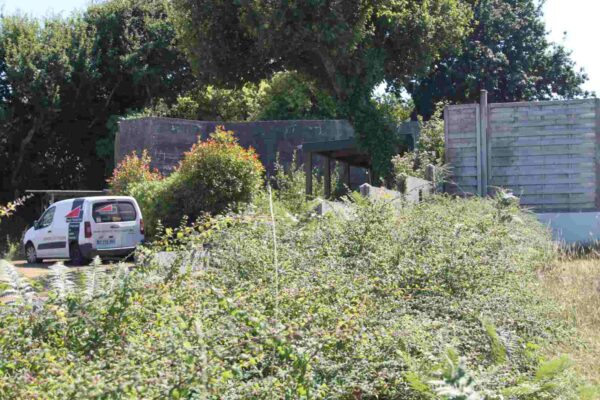 1 Emplacement for 5cm anti-tank gun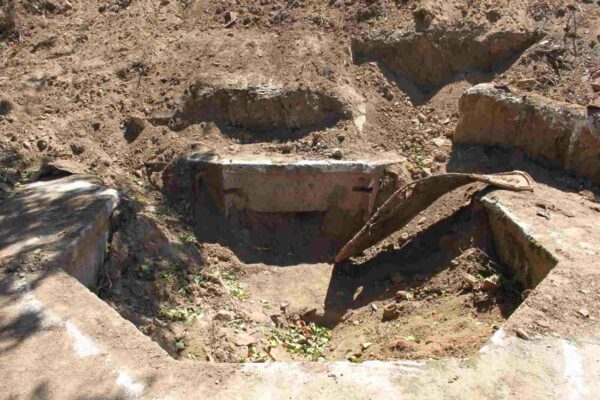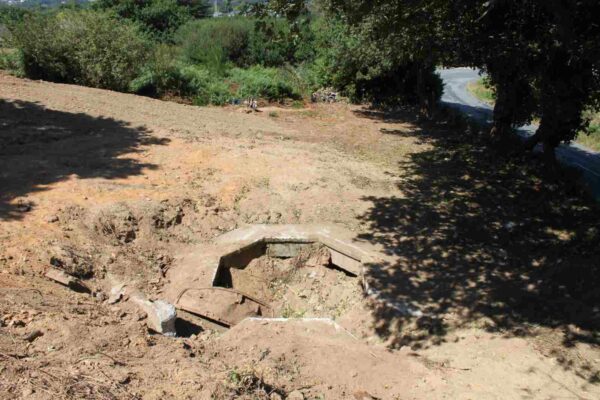 2 VF 1a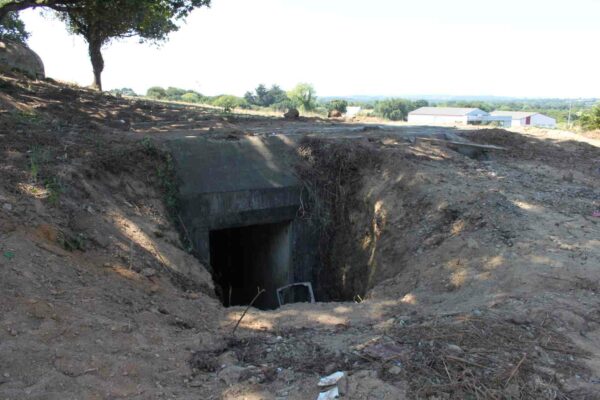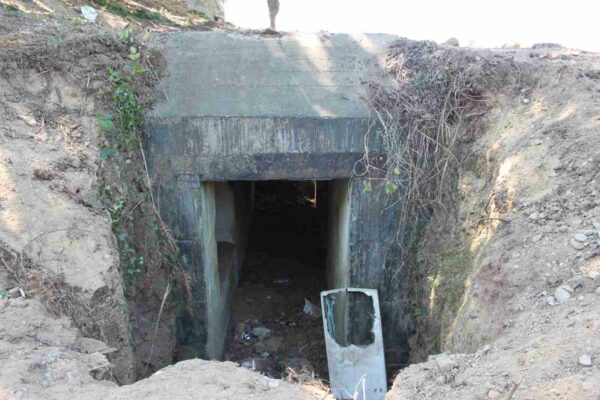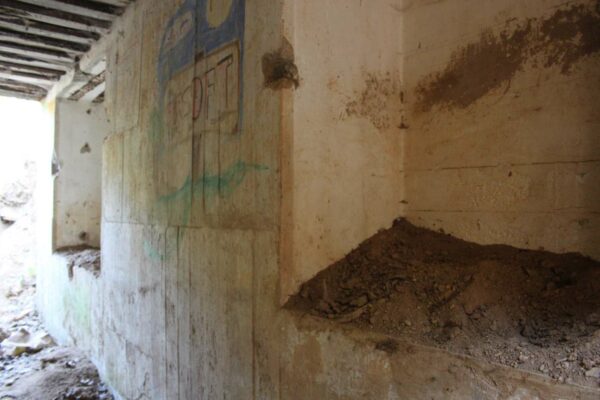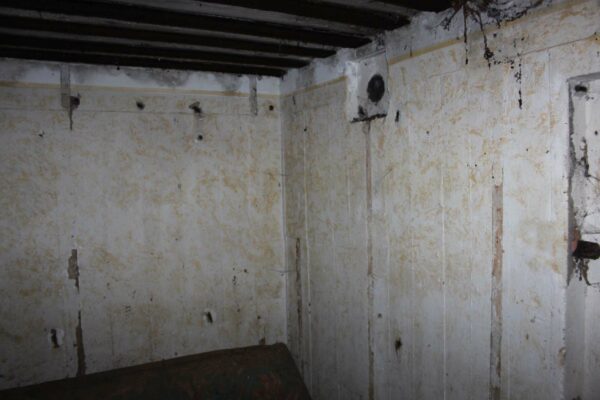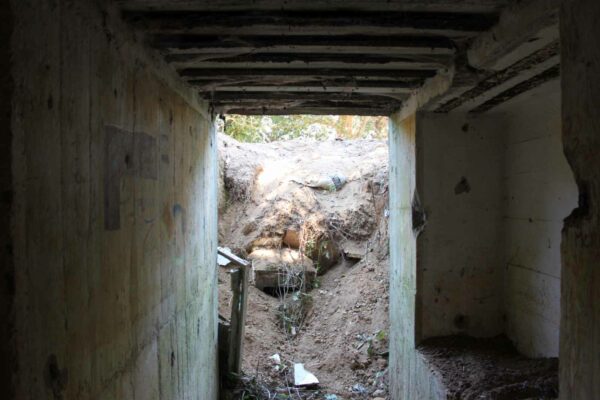 3 667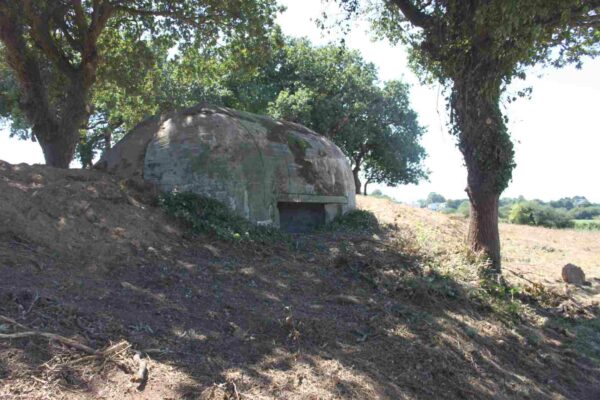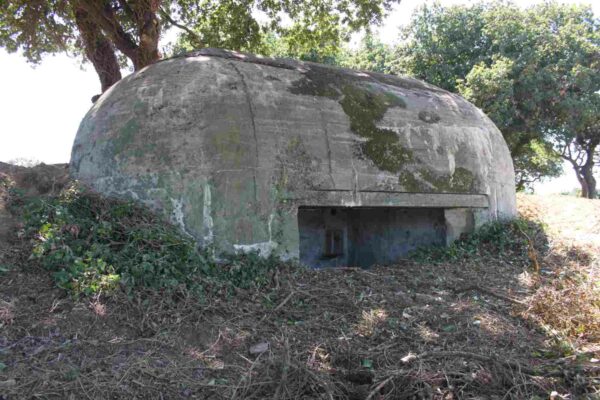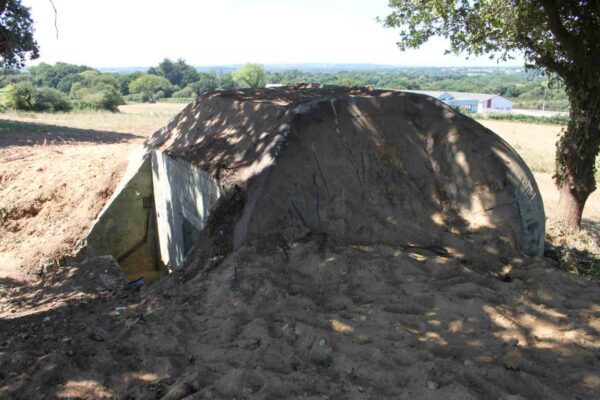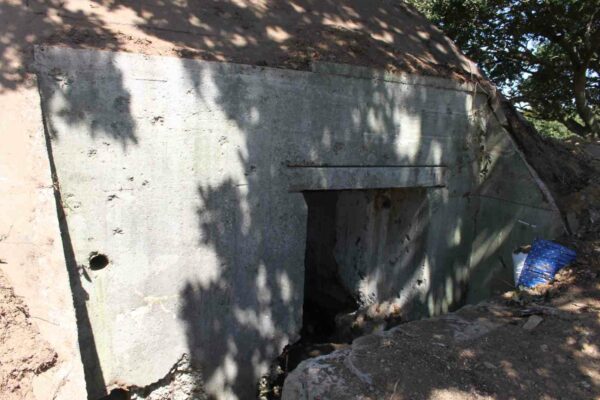 4 Tobruk position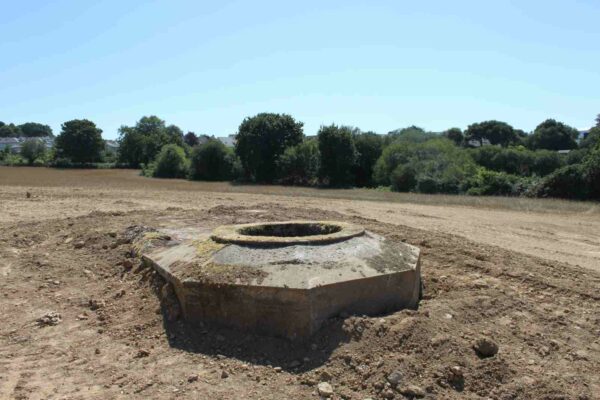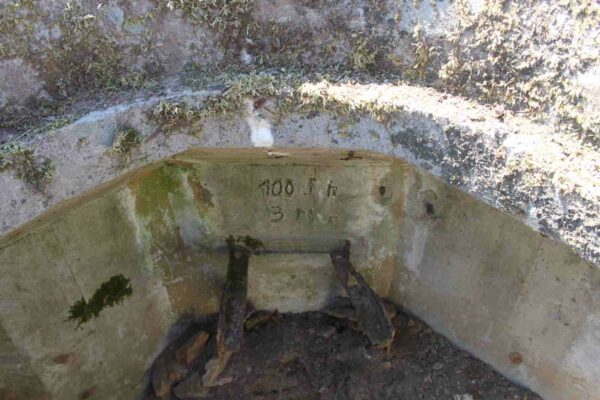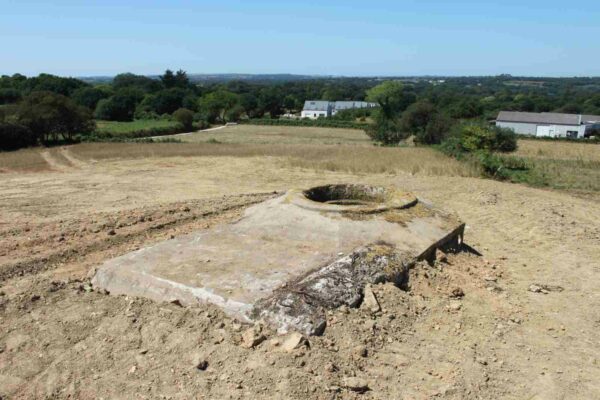 5 VF 1a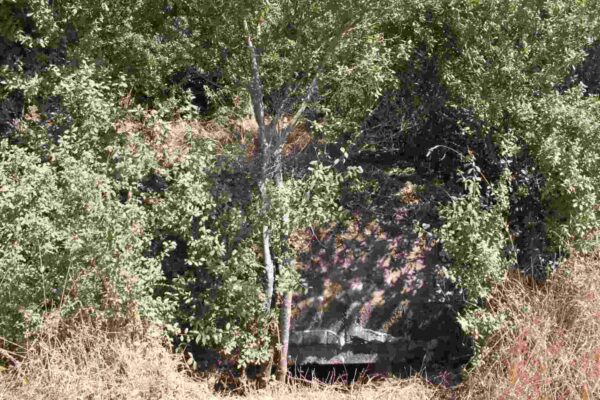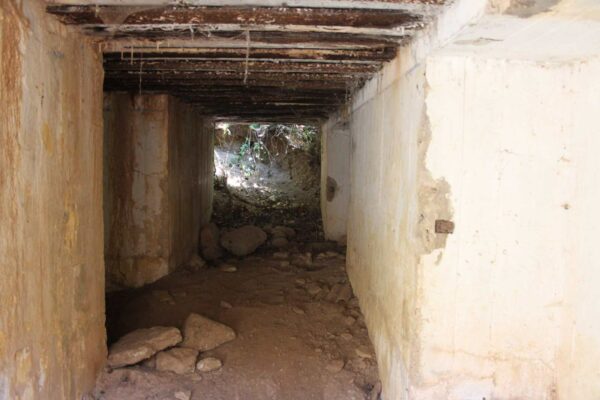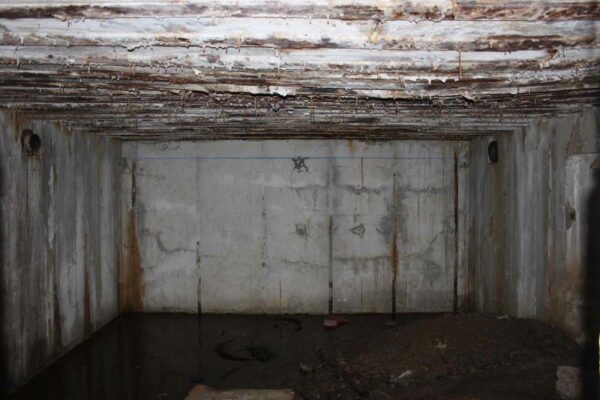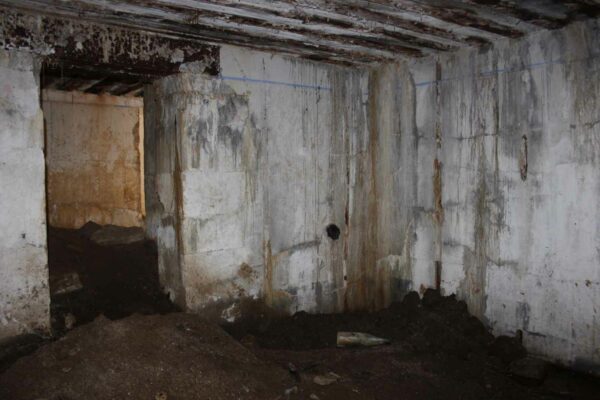 6 600 (assumed)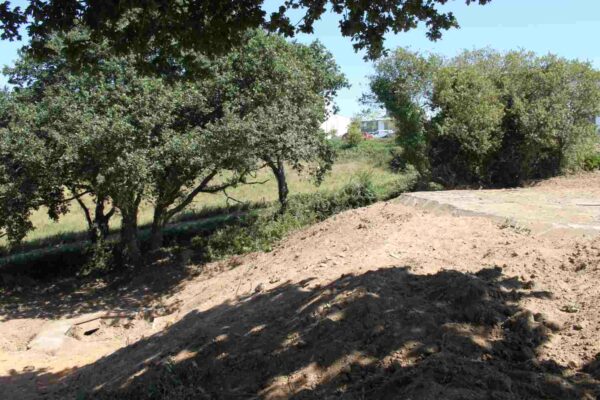 1 501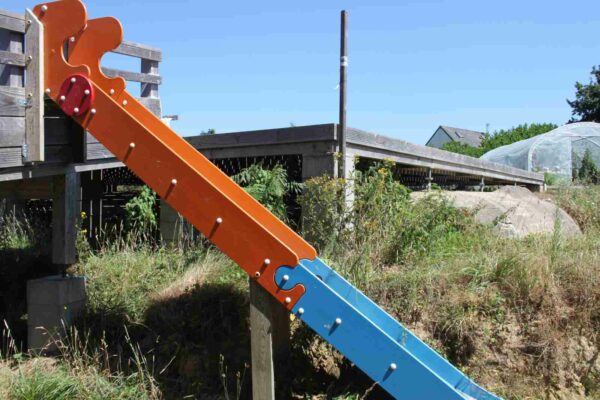 2 Tobruk position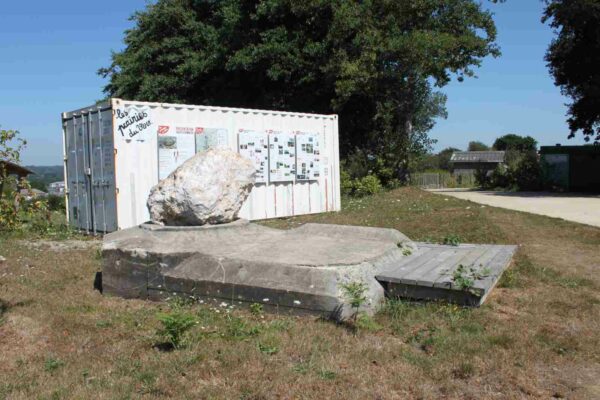 3 VF 1a (assumed)
B 63-3 – 501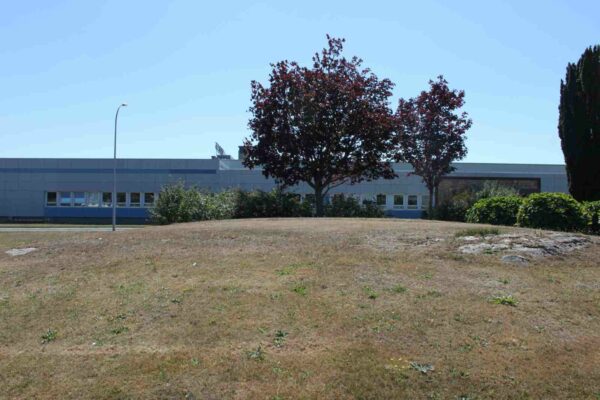 1 B 69-1 – 502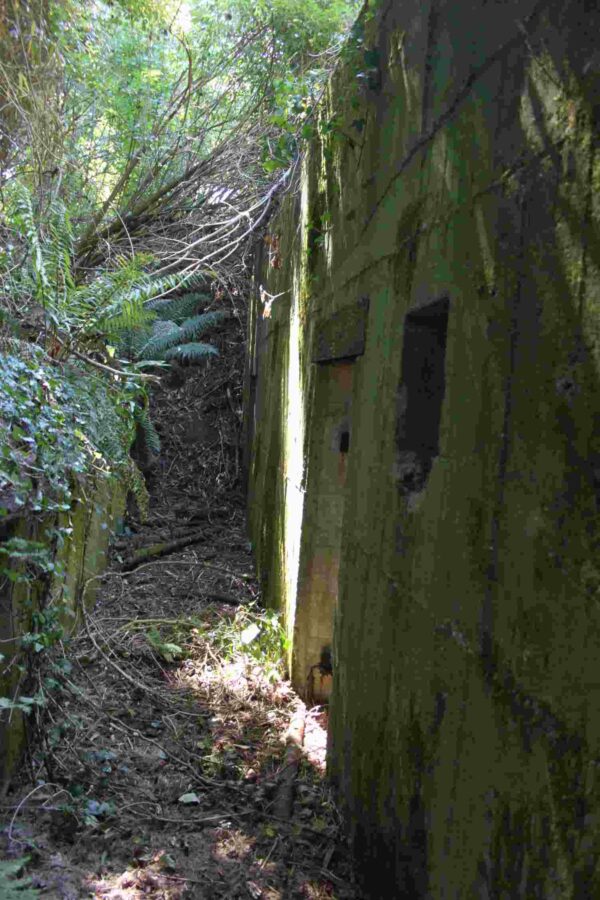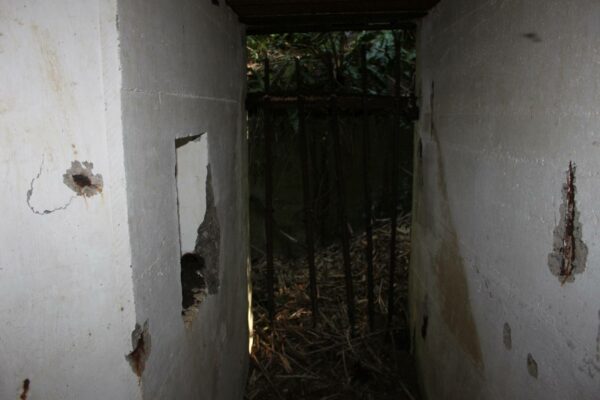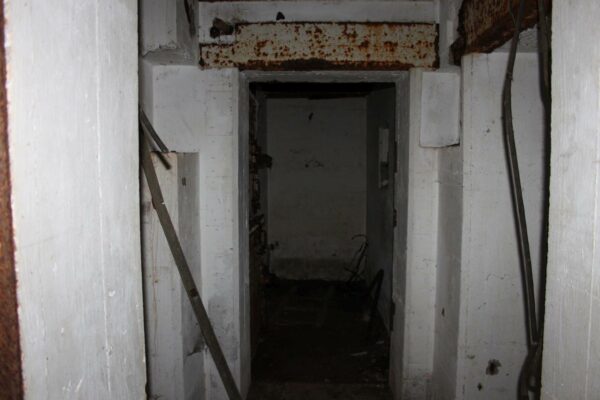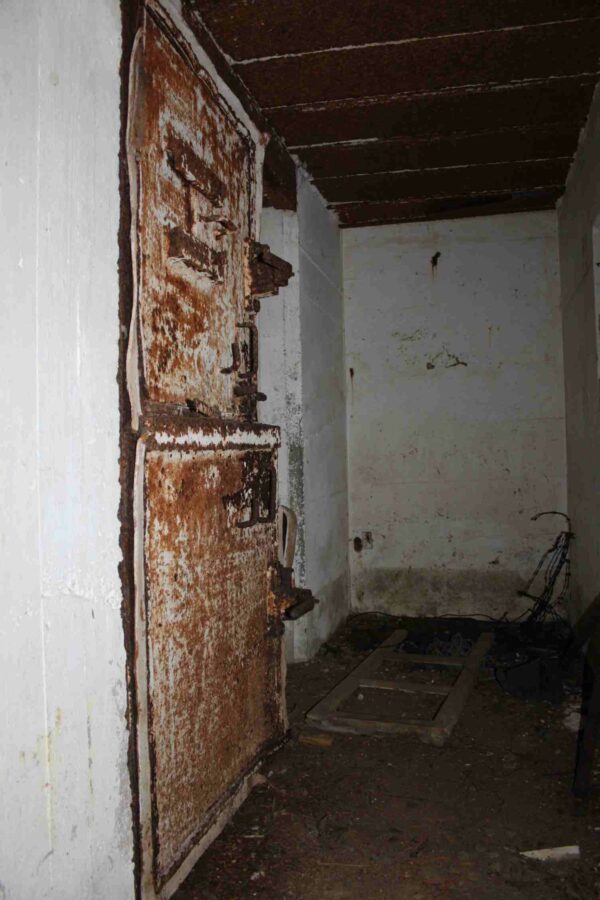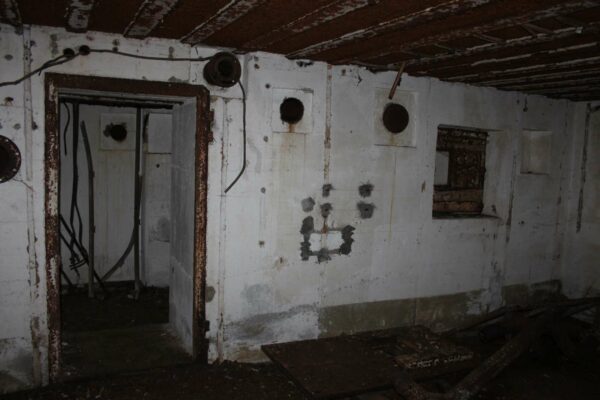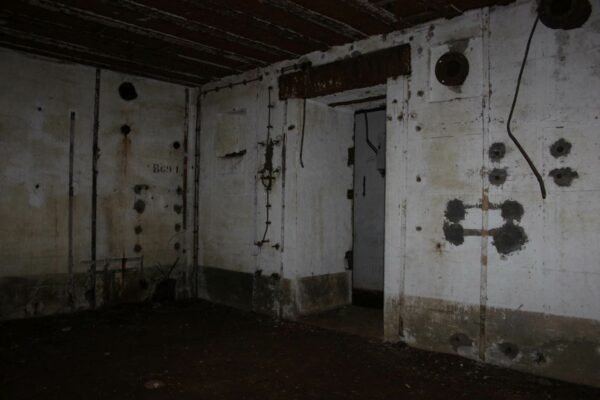 2 B 67 – VF 1a (assumed)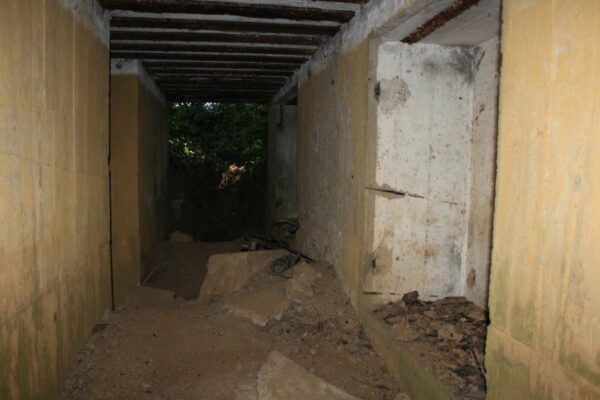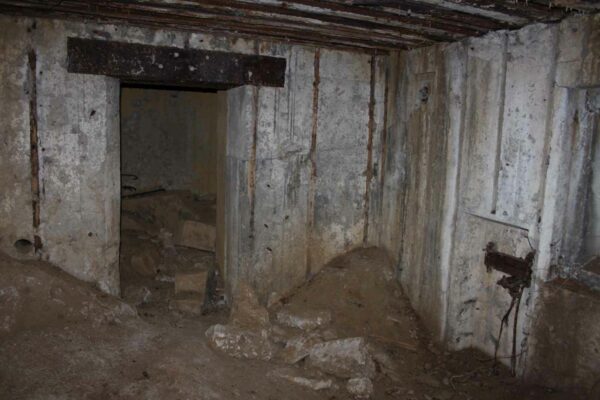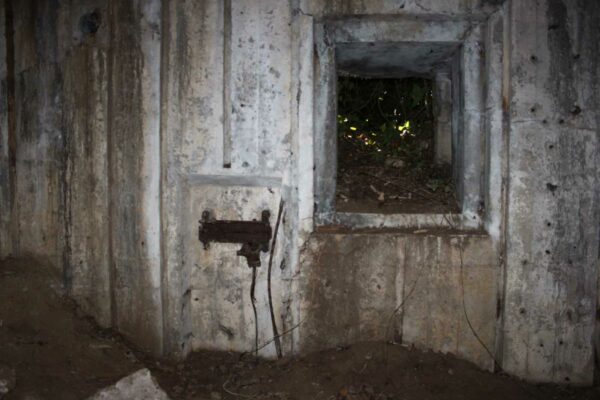 3 Tobruk position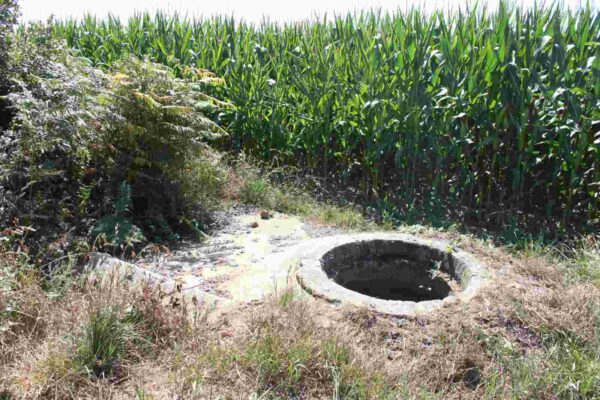 B 70-2 – VF 1a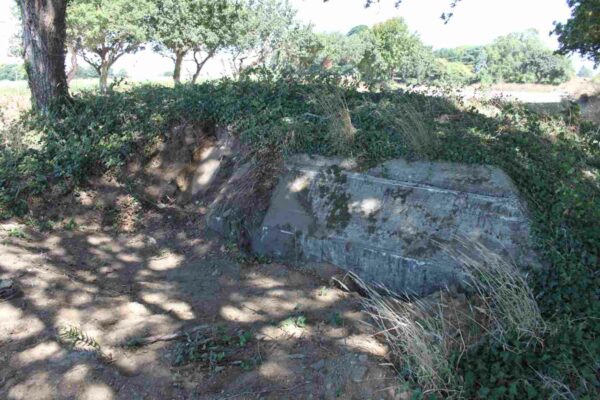 B 71-1 – VF 1a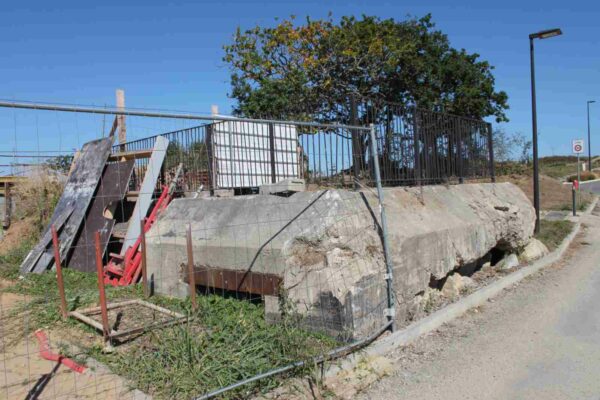 1 B 72-1 – VF 1a (assumed)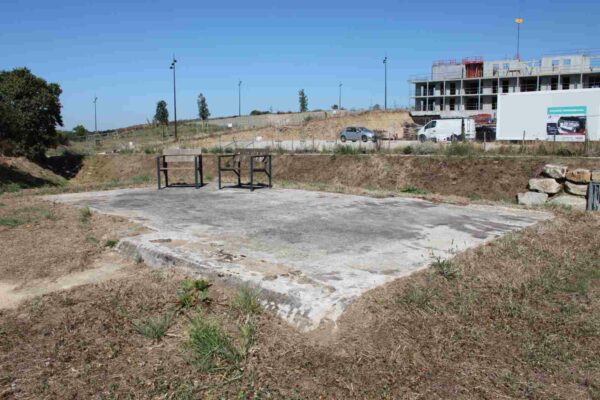 2 Tobruk position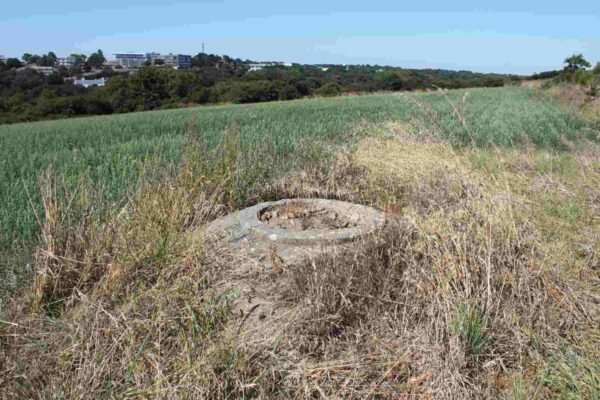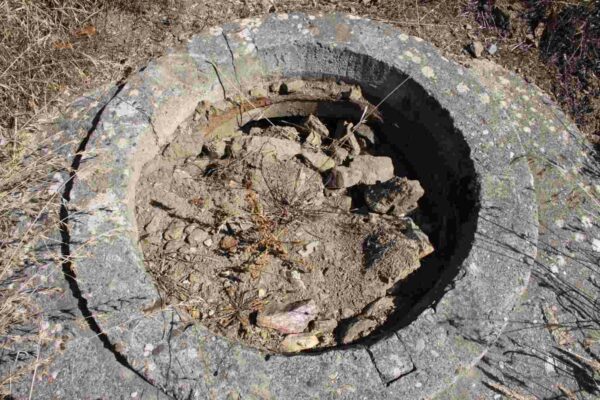 1 Unknown structure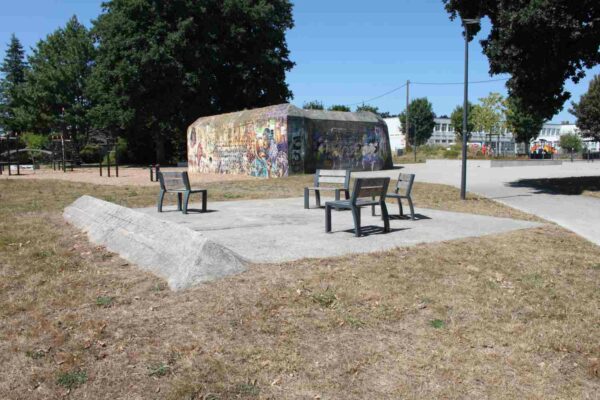 2 669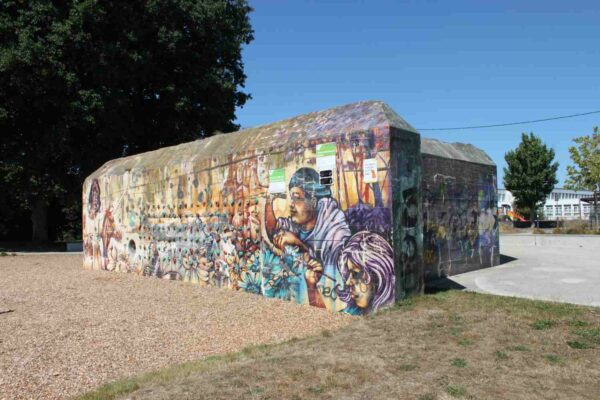 3 669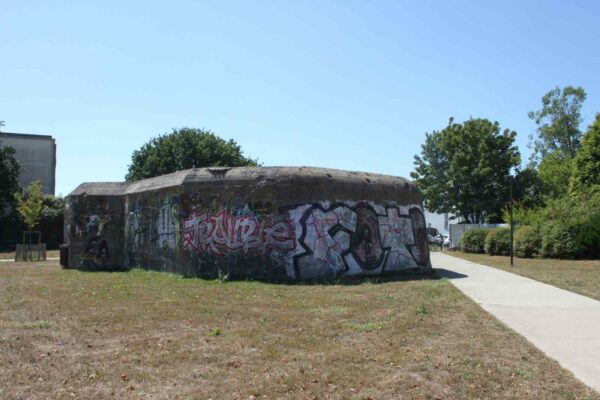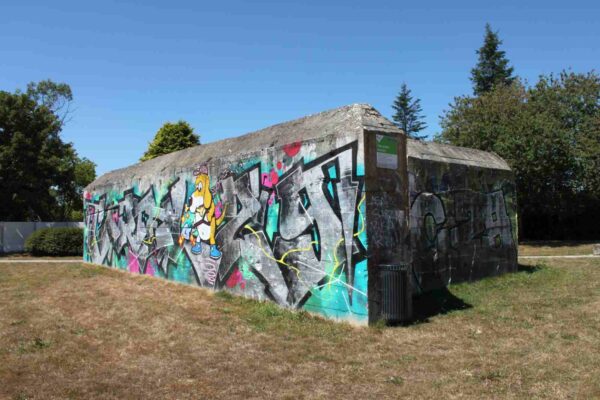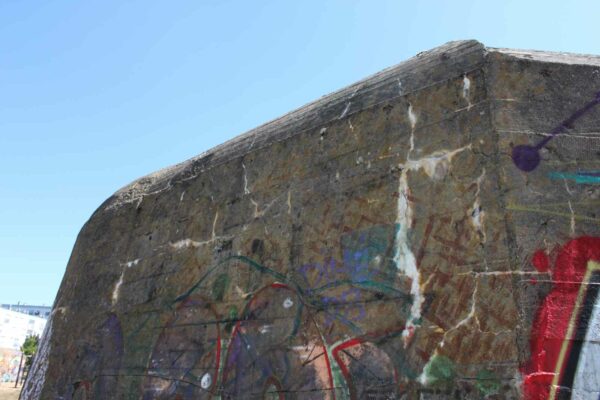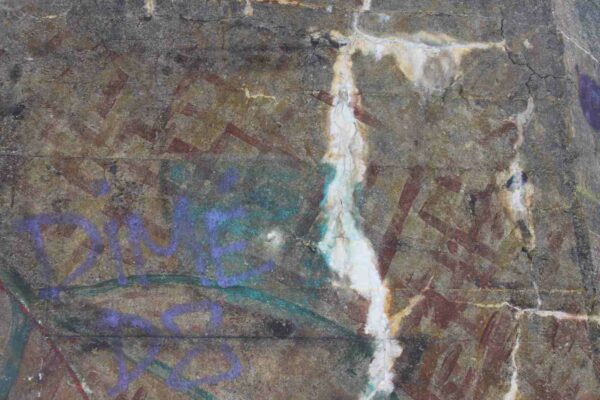 4 Unknown structure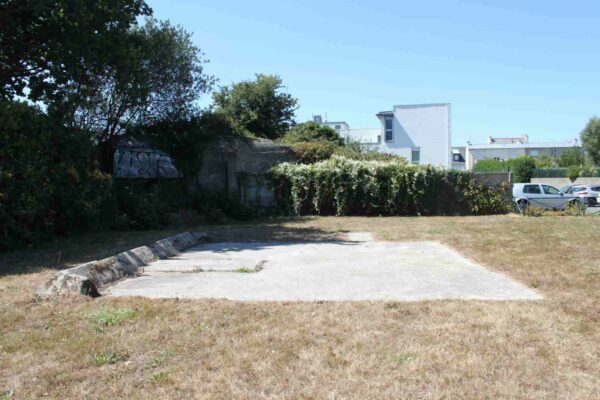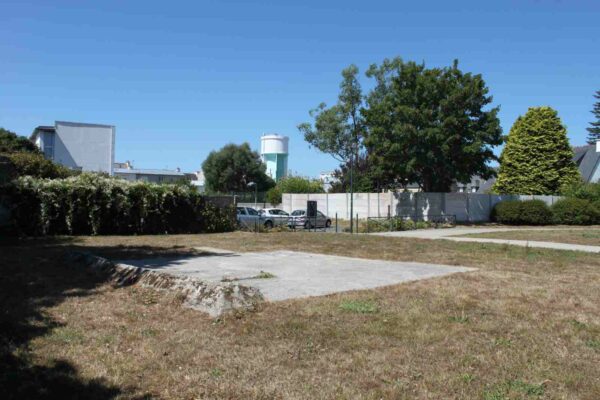 5 669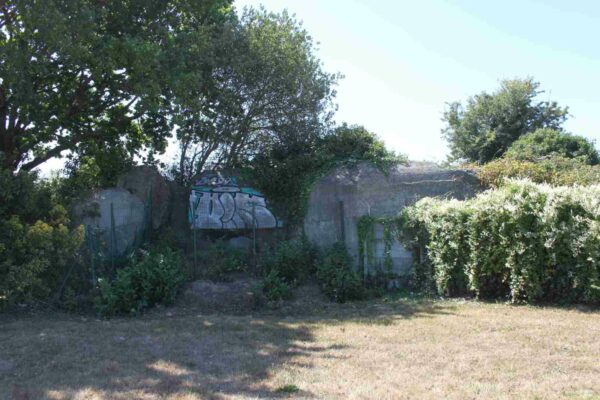 1 Small 5 cm Kwk casemate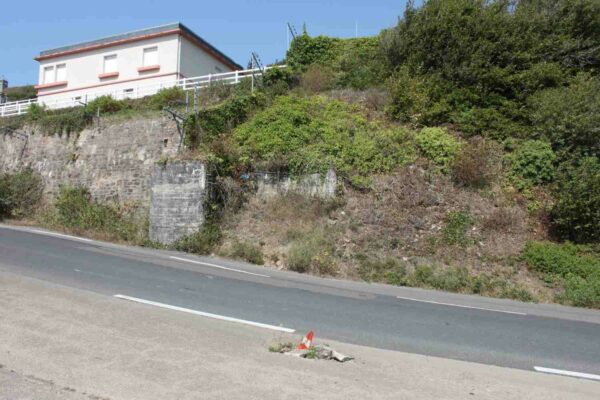 2 128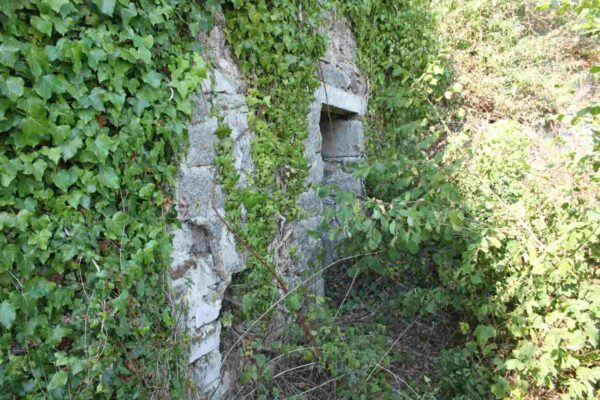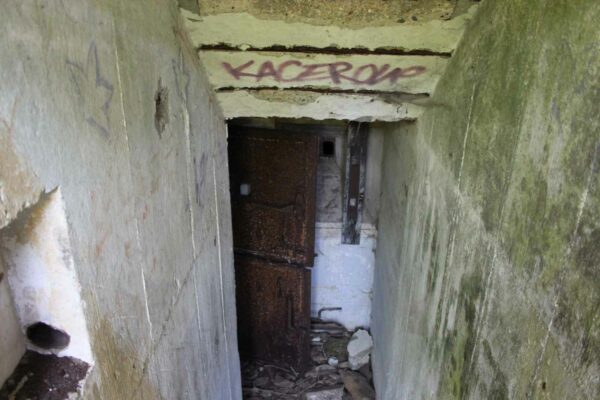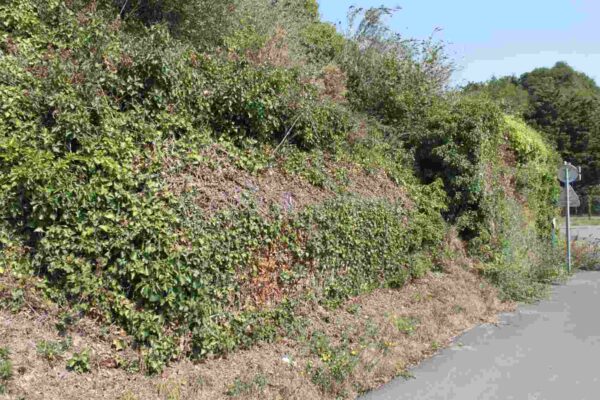 3 Tobruk position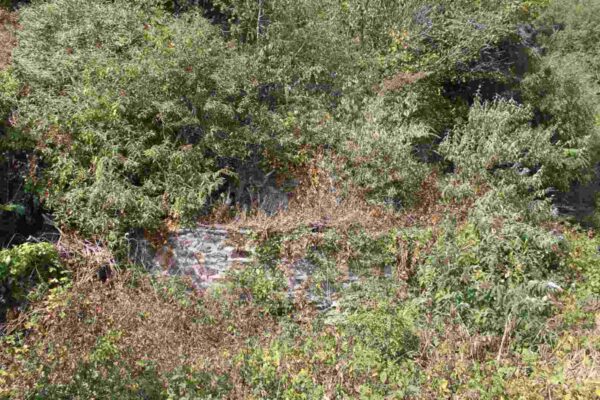 117a (assumed)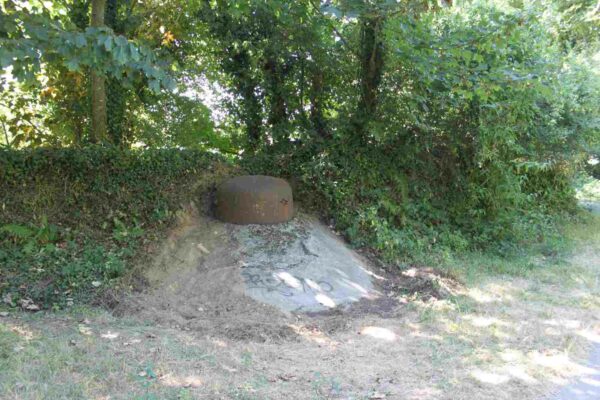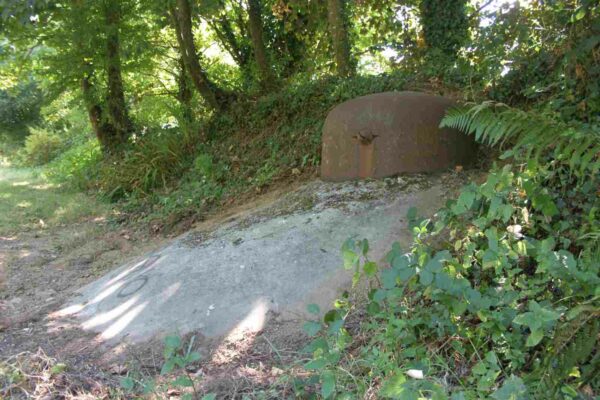 1 Personnel shelter (in VF)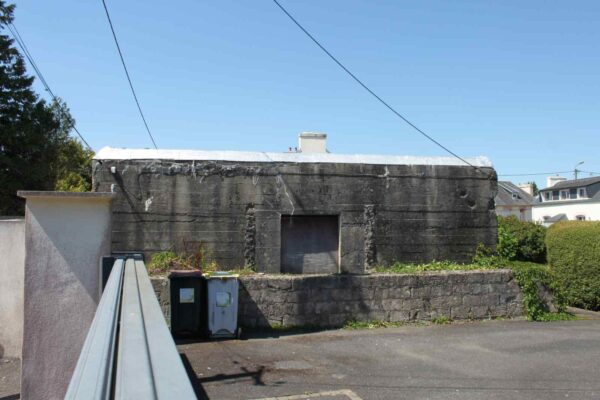 2 Unknown structure (in VF)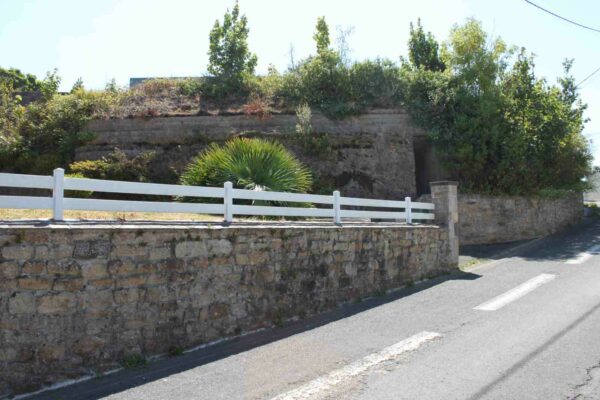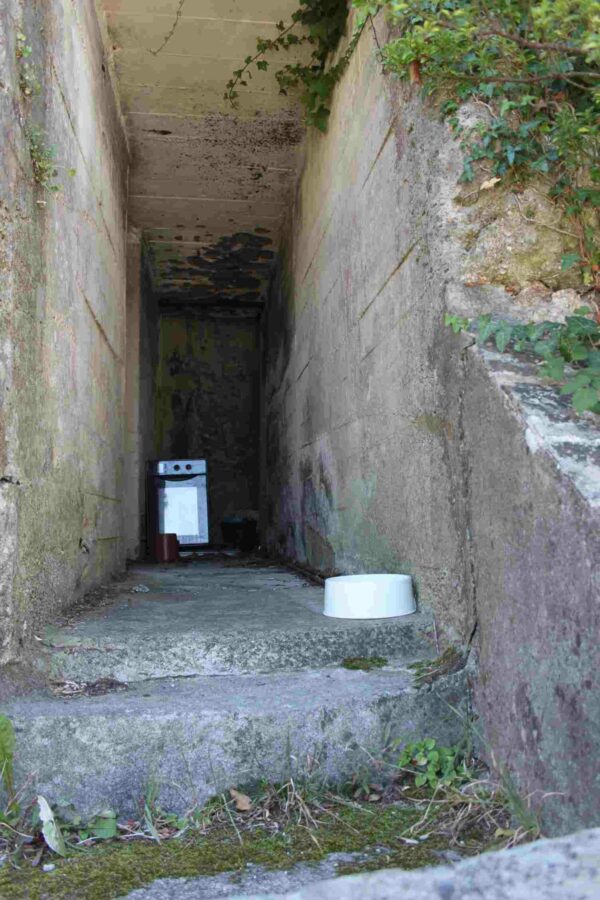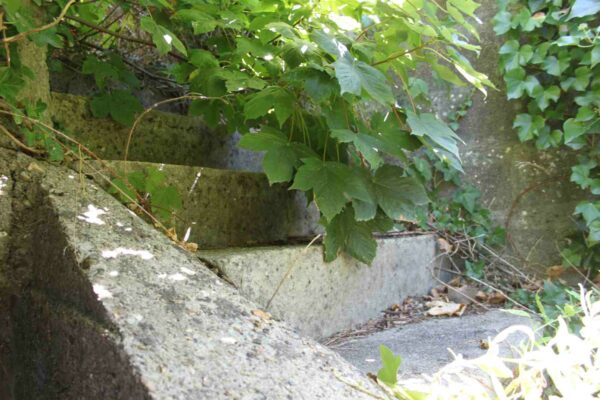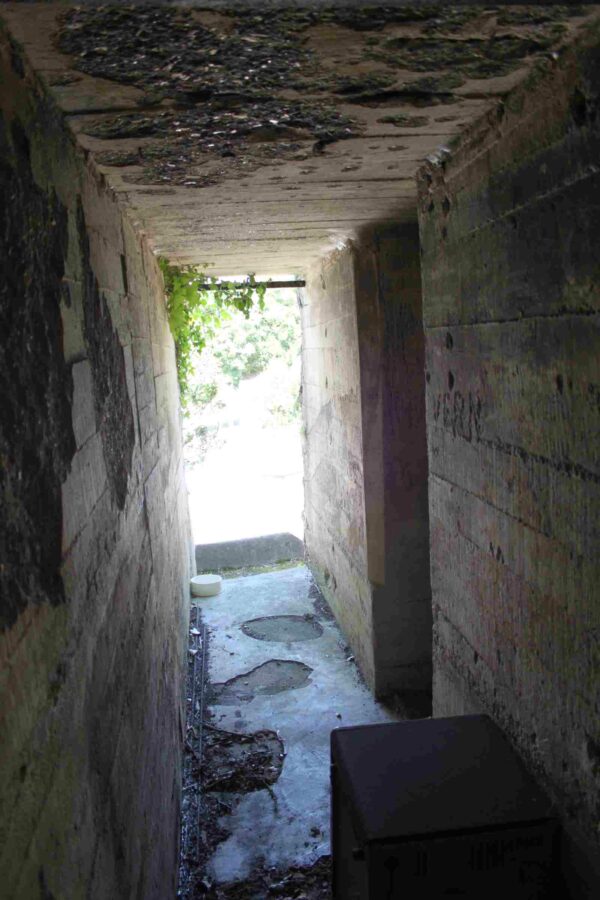 Unknown structure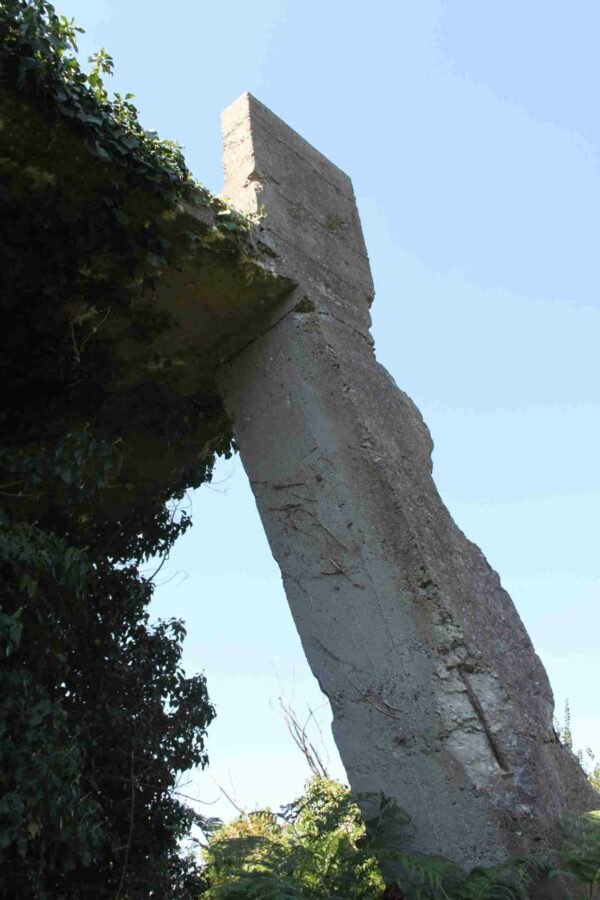 1 Storage bunker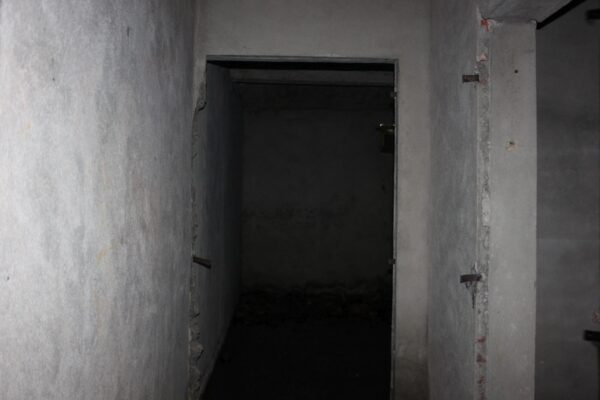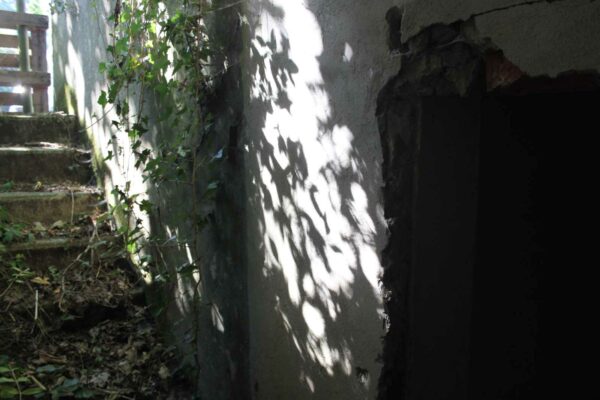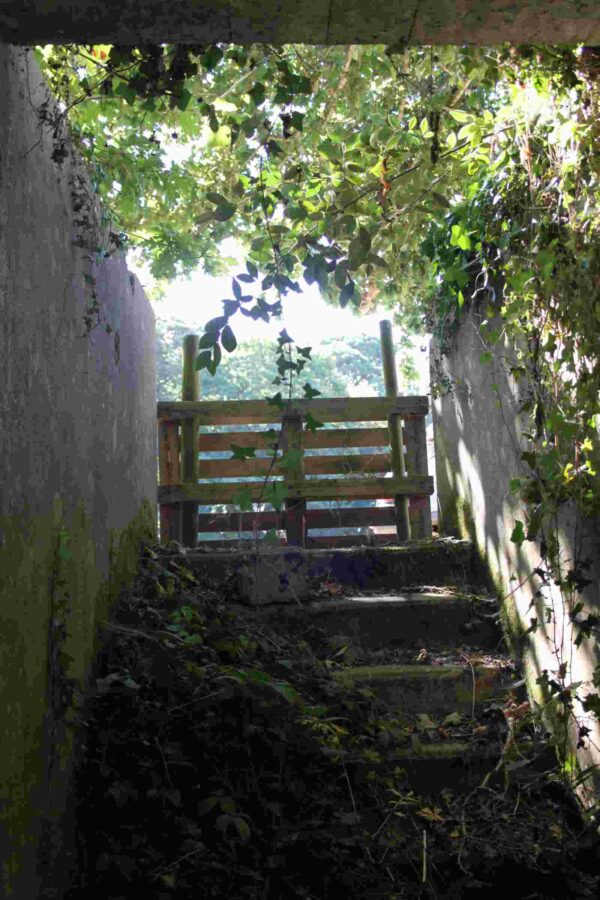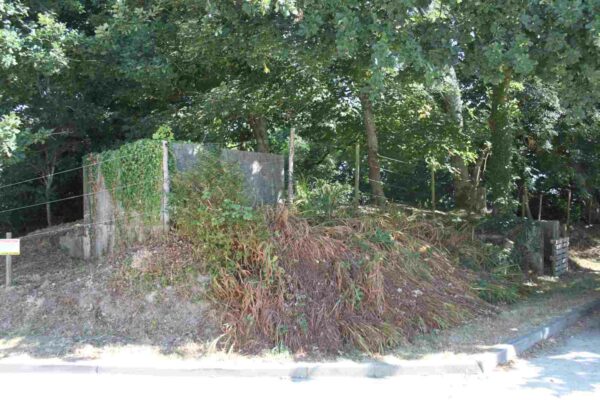 2 Bathing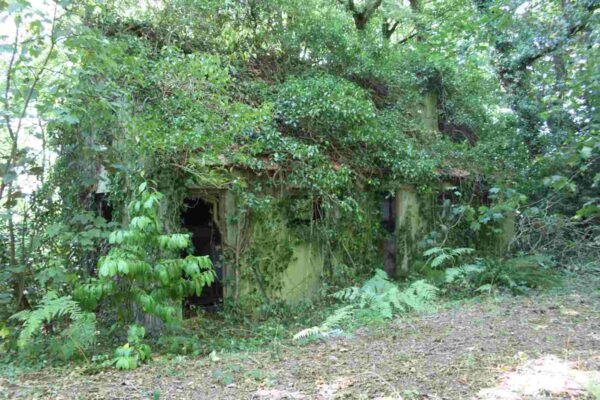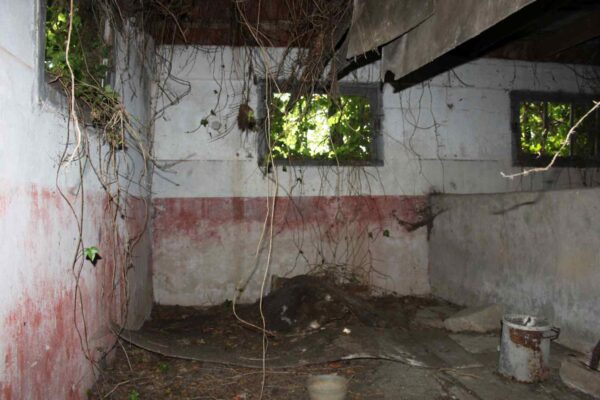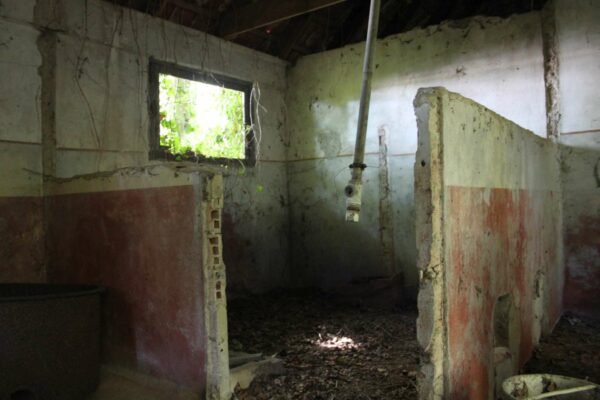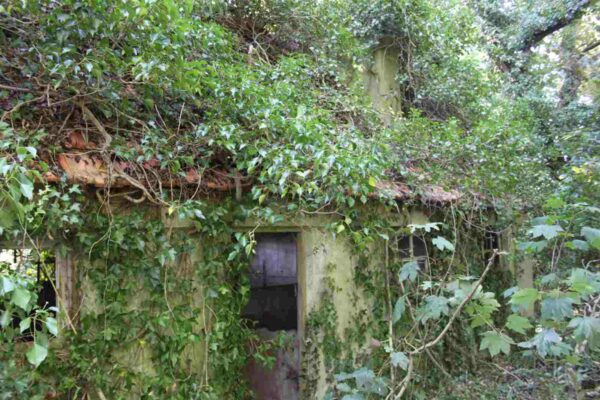 3 Unknown structure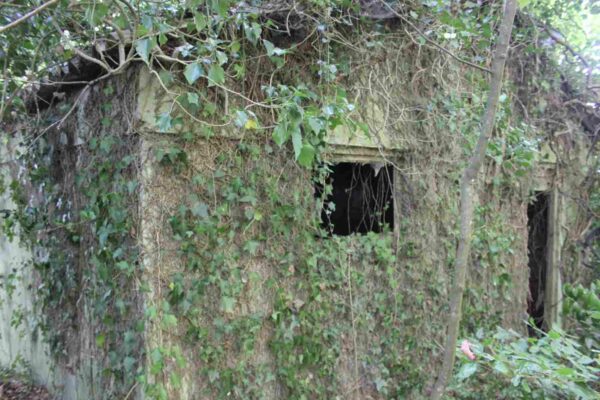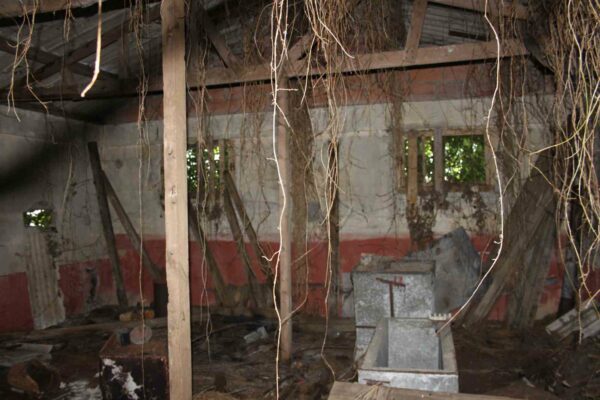 4 Command post (assumed)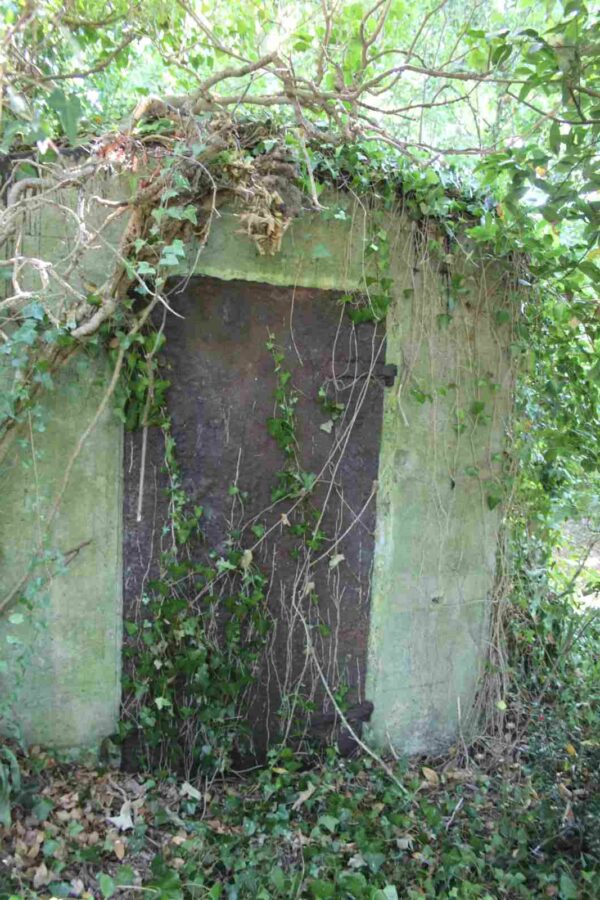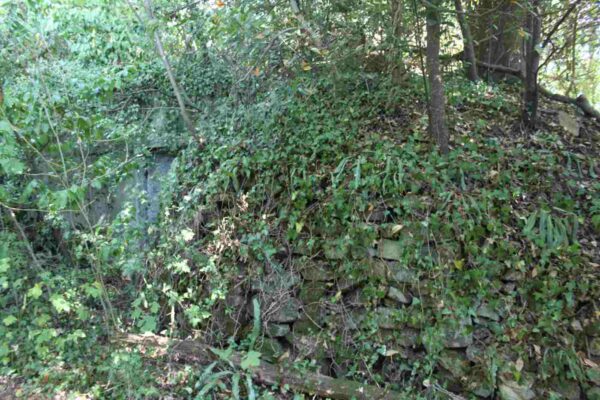 5 Command post with annexed structure (assumed)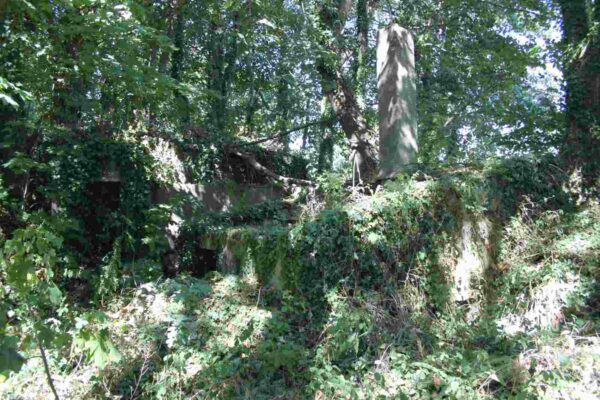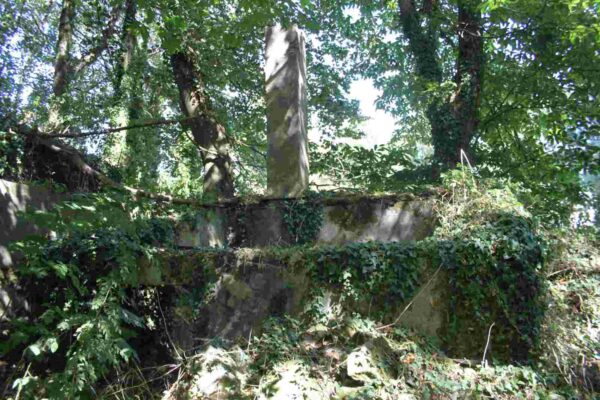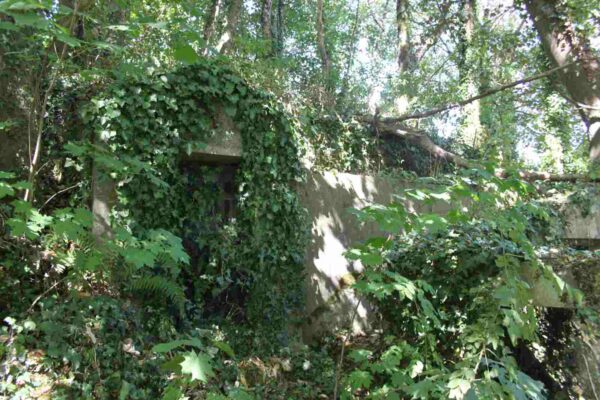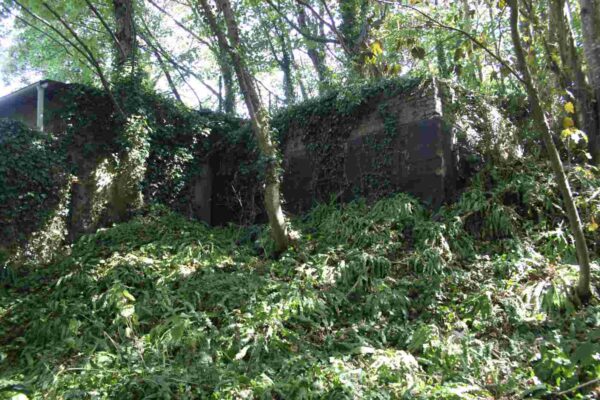 6 Storage bunker (water)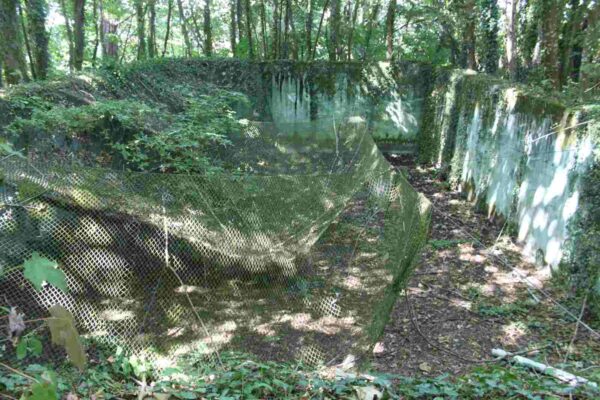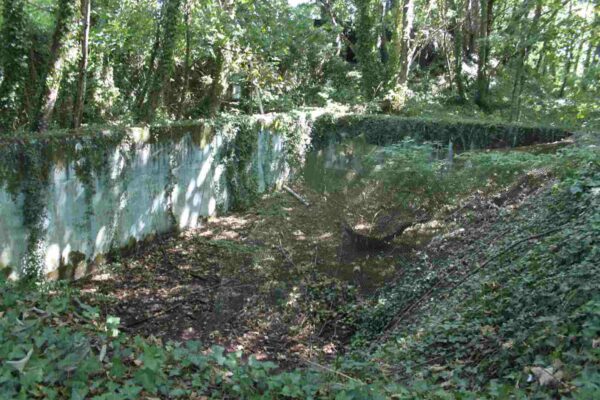 1 Wellblech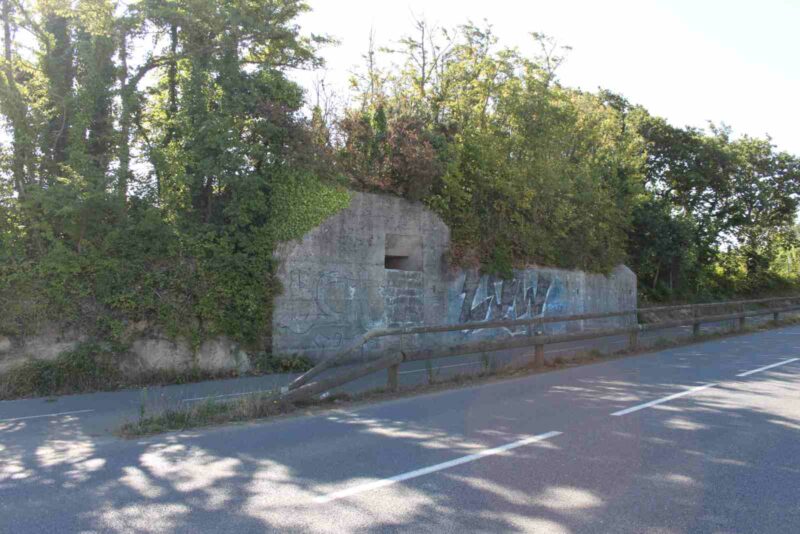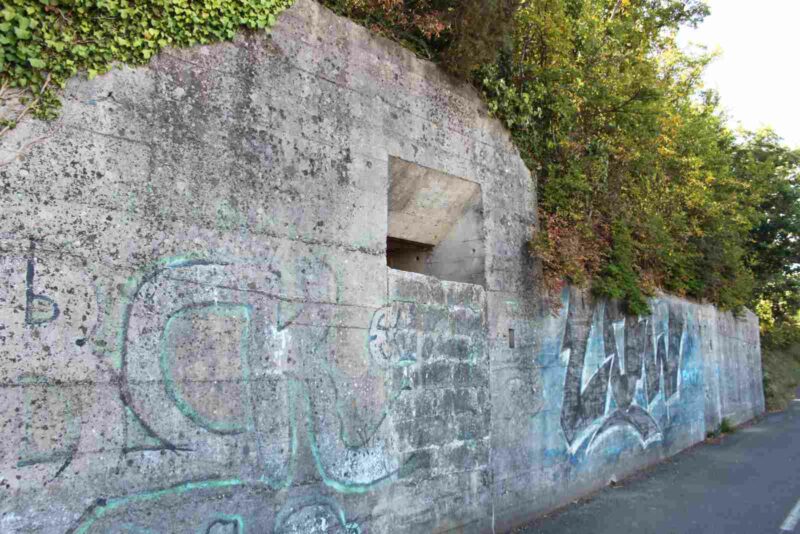 2 Unknown structure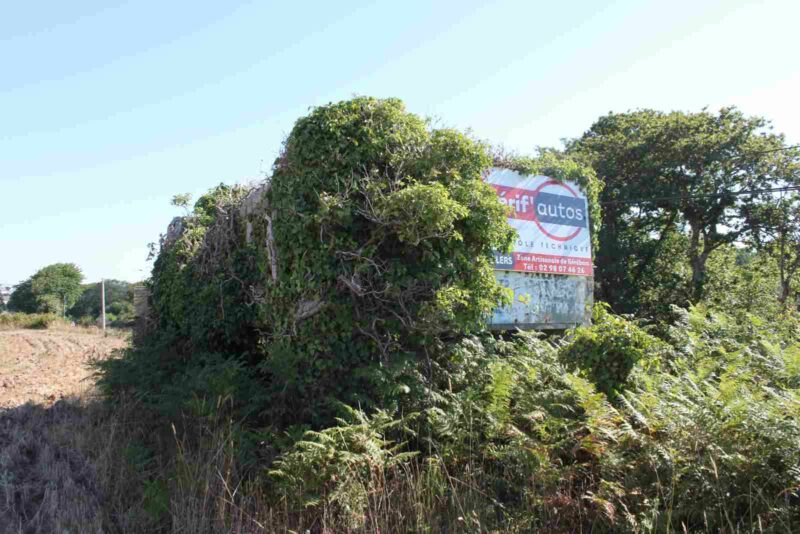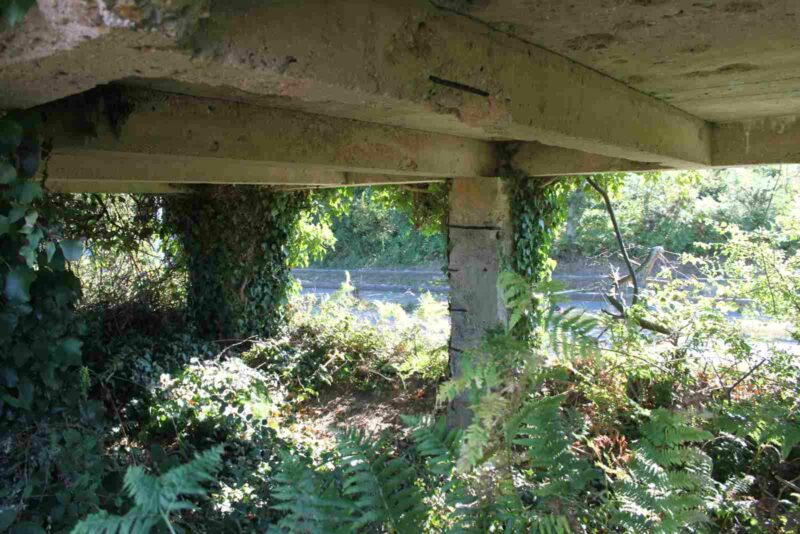 3 Fl 304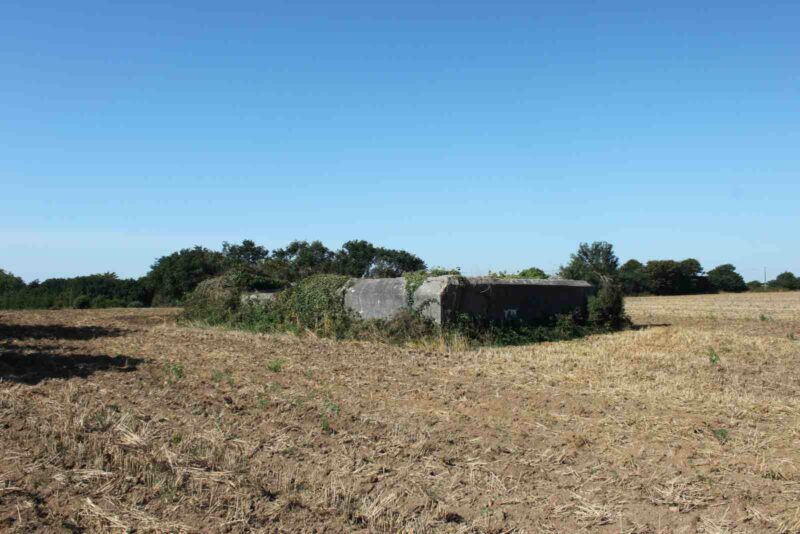 1 671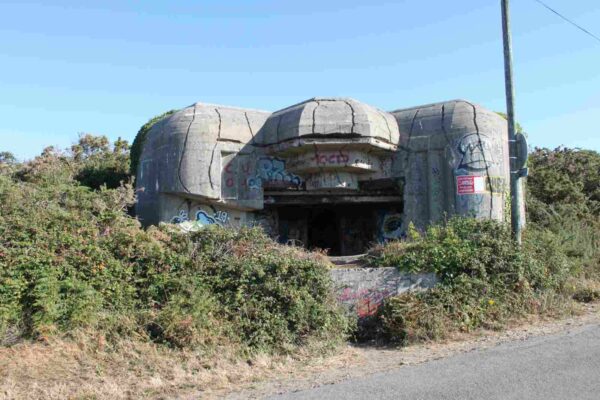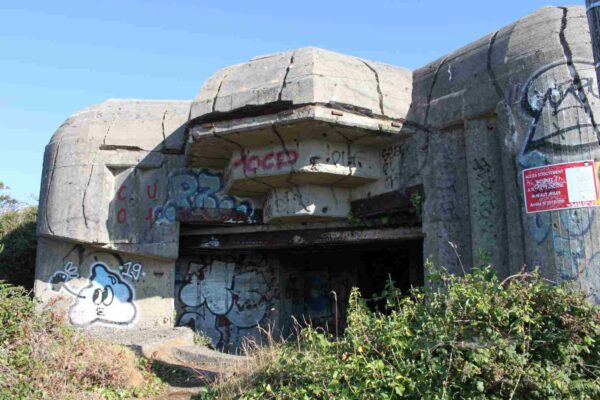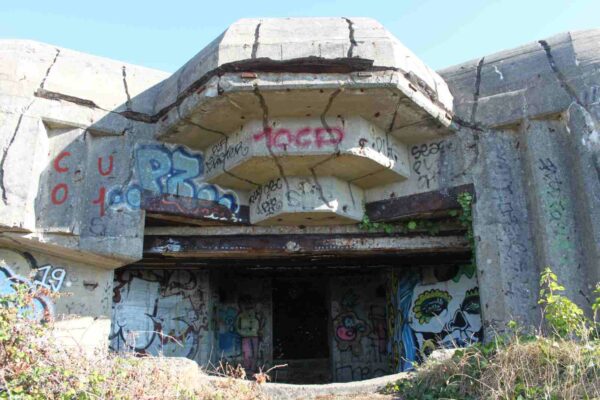 2 671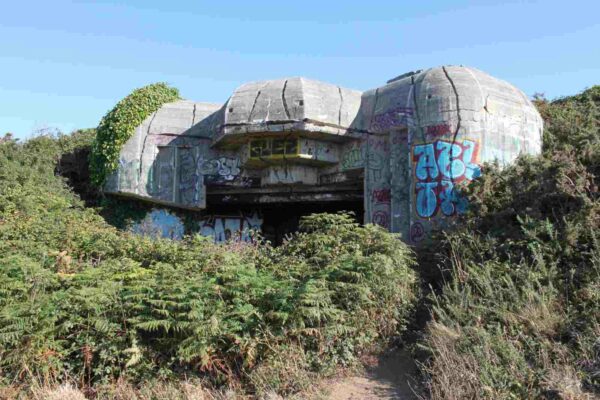 3 Unknown origin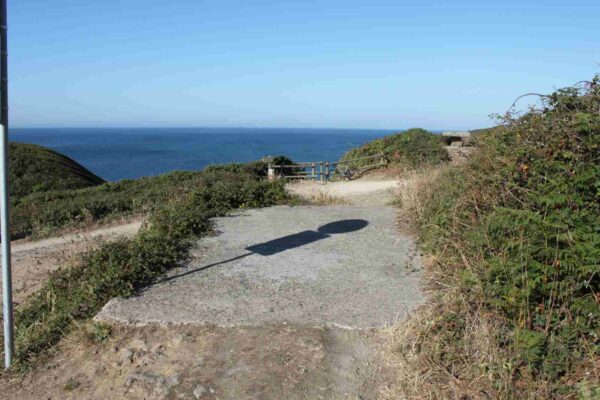 4 Position for AA gun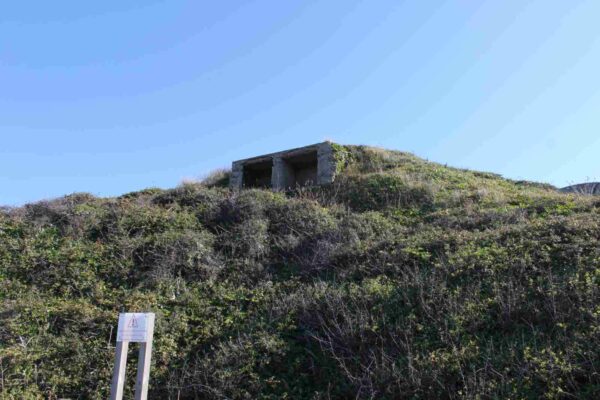 5 Command post (Sonderkonstruktion)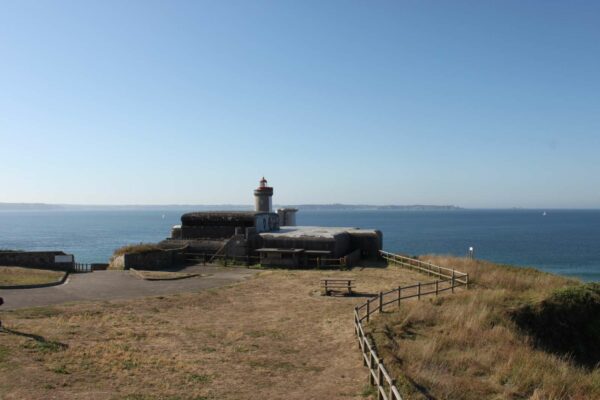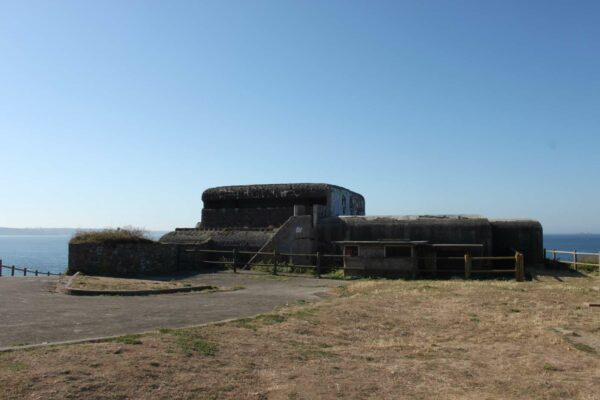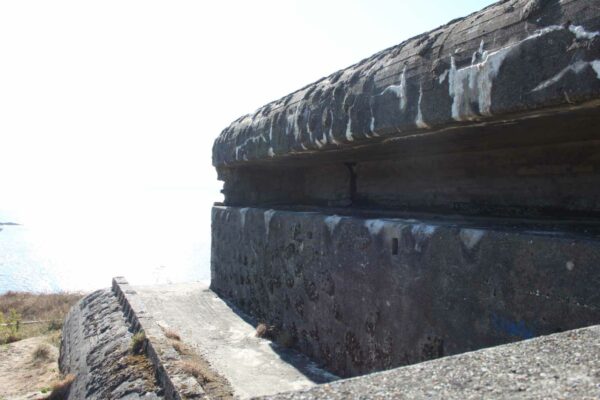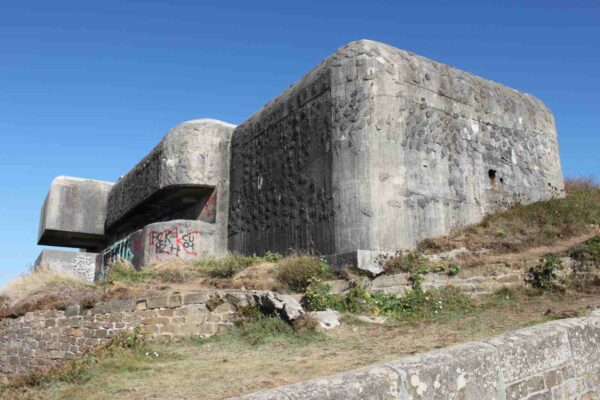 6 Machine gun position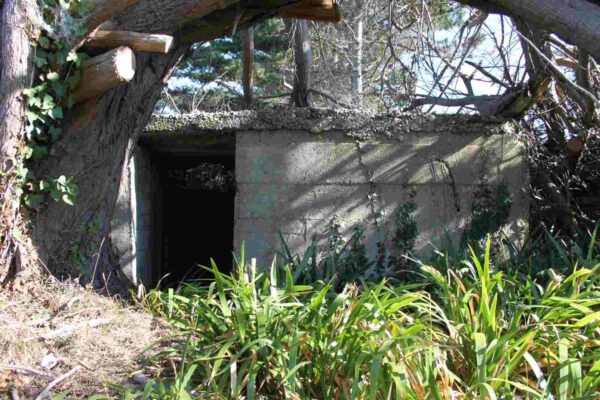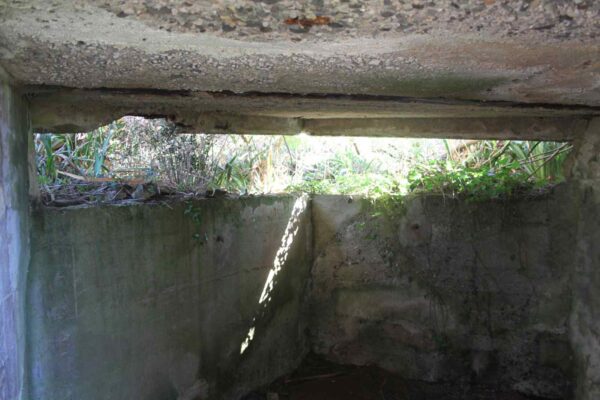 Fire control post (VF)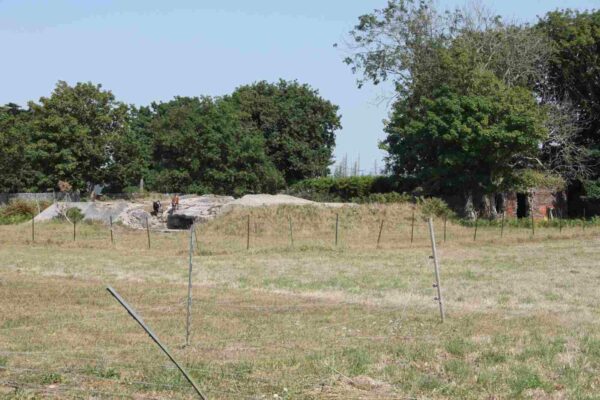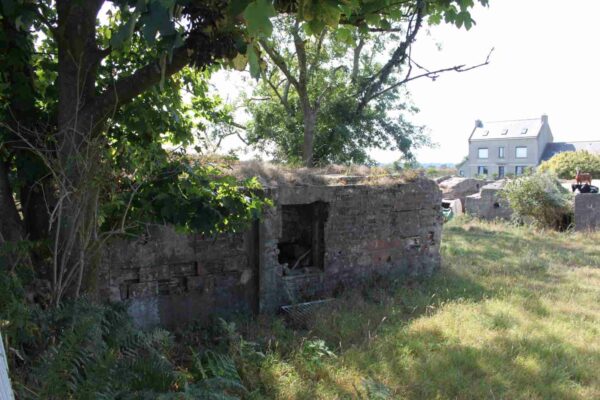 Fl 307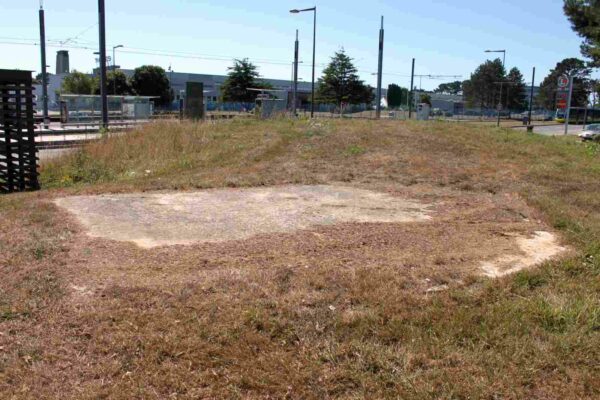 1 Fl 243b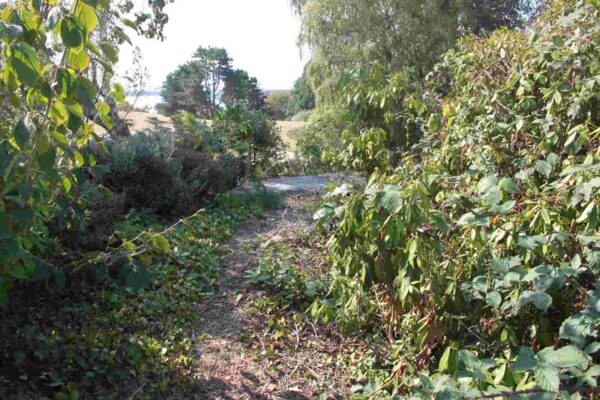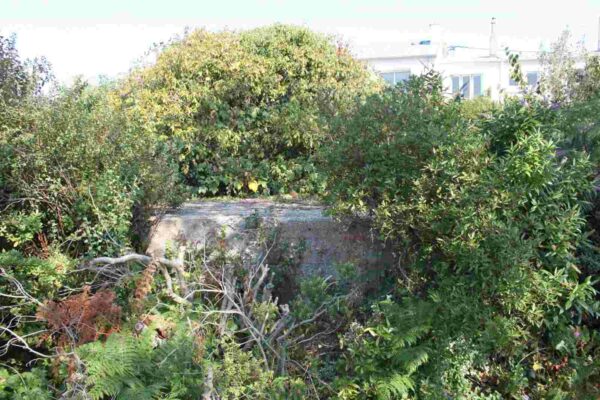 2 Fire control post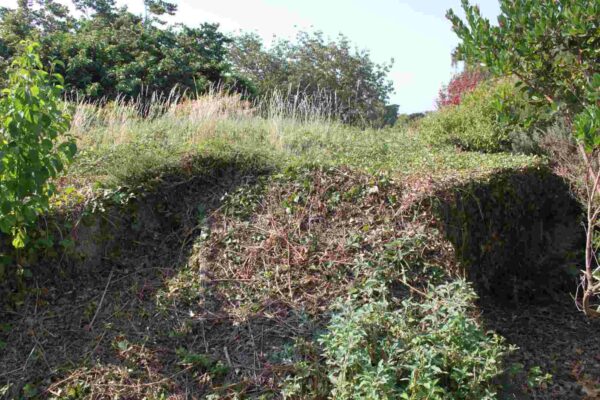 3 Fl 243b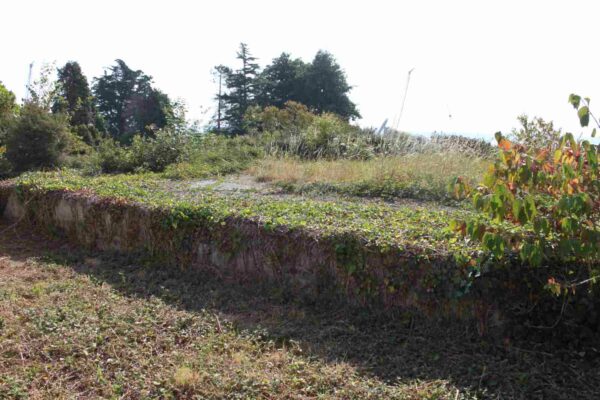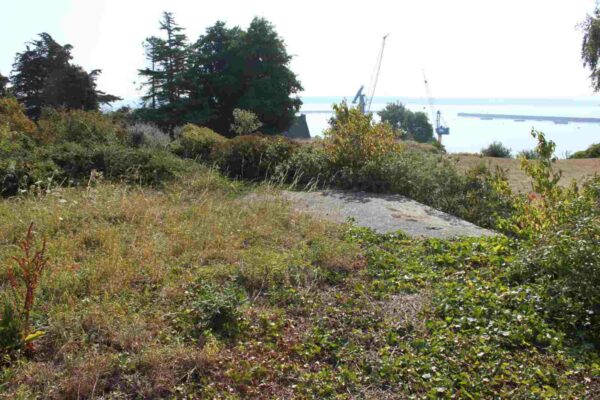 4 502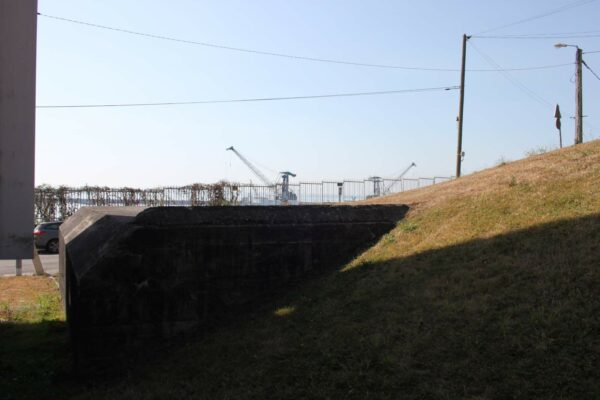 1 Anti-tank wall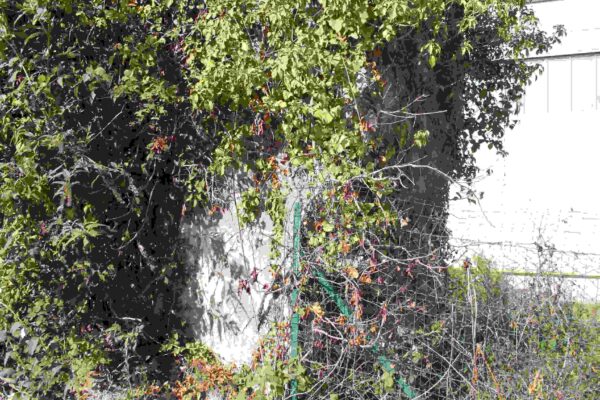 2 667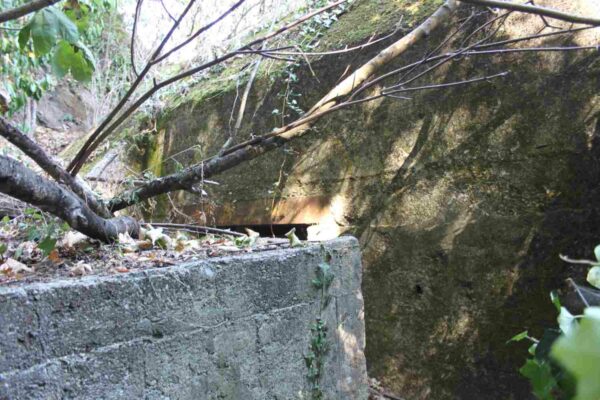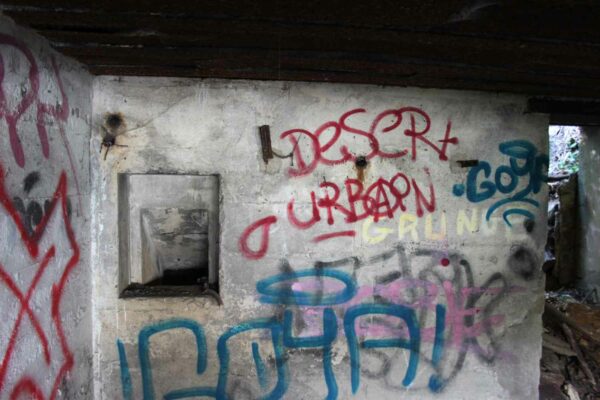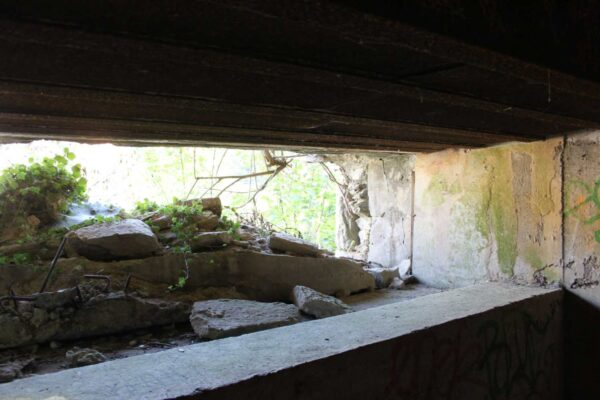 1 Fl 243b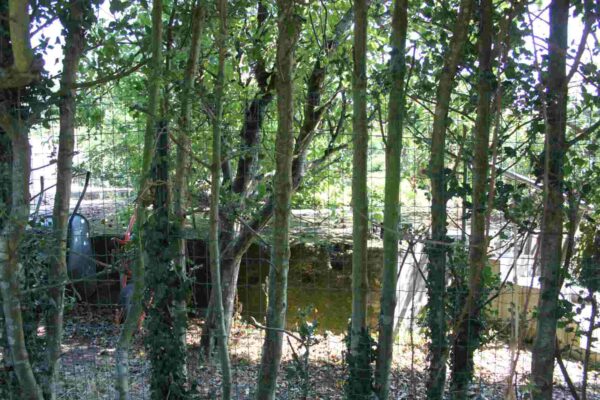 2 Unknown structure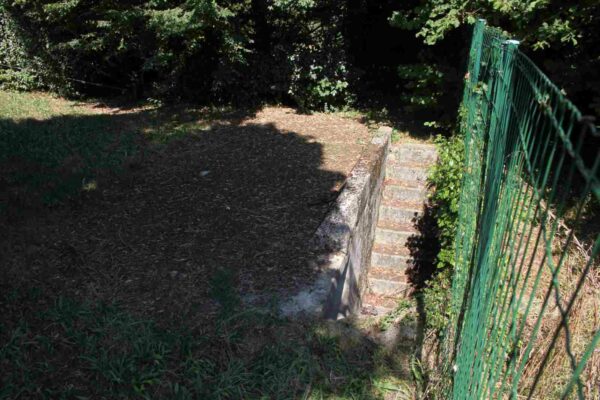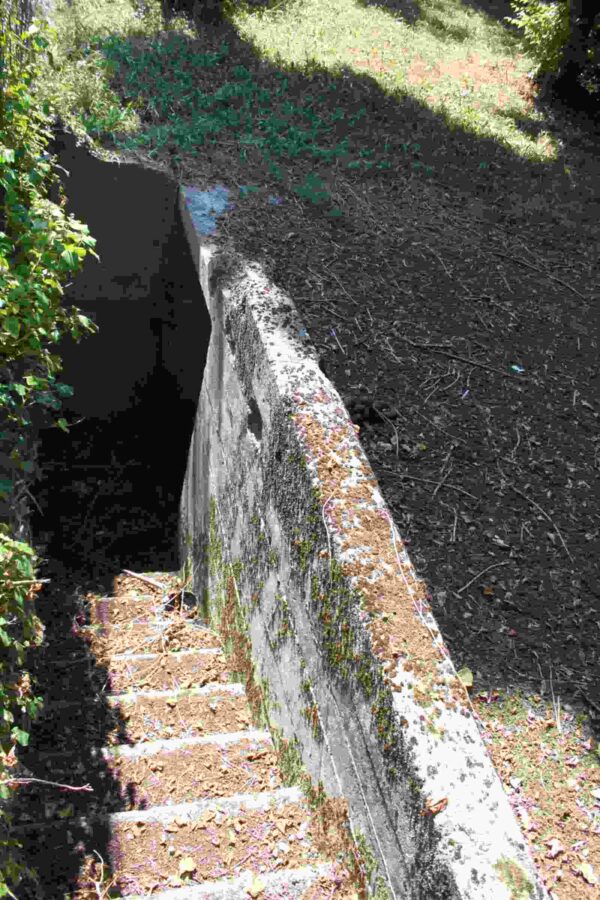 3 Fl 243b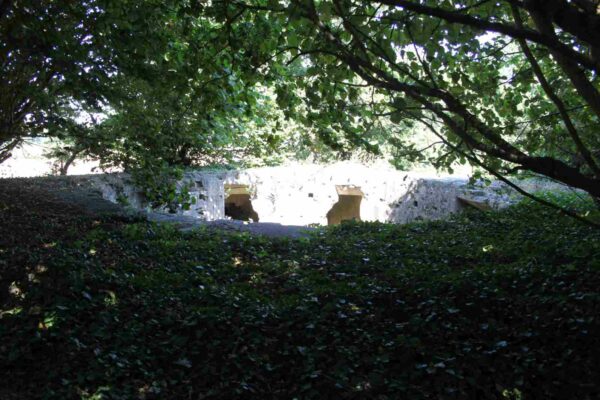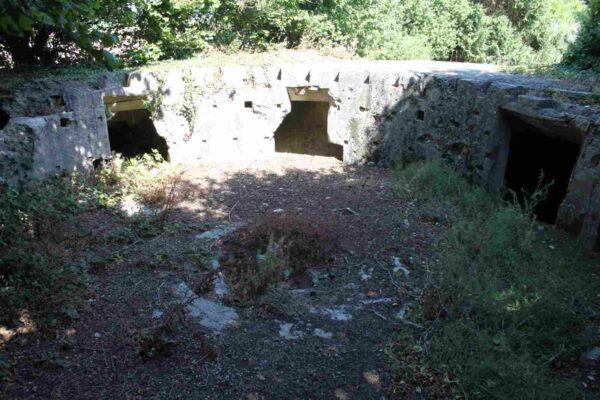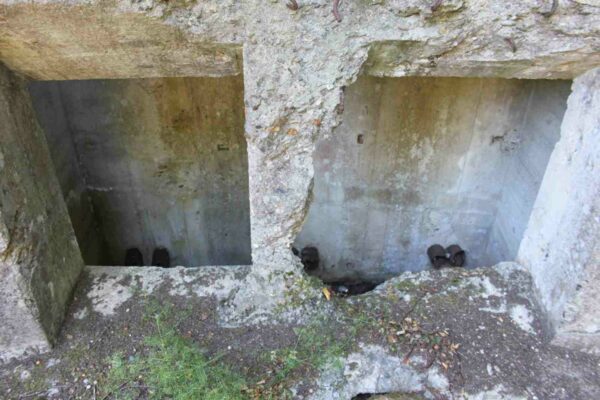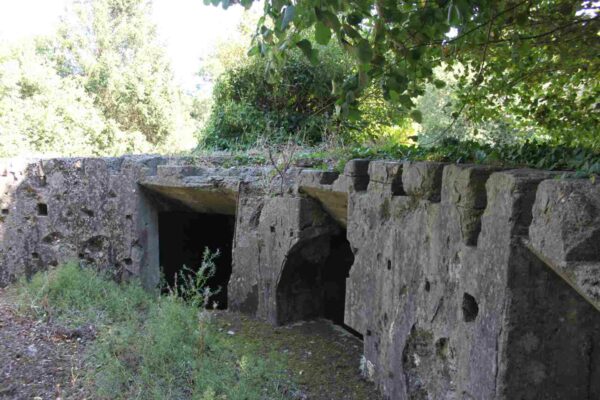 4 Unknown structure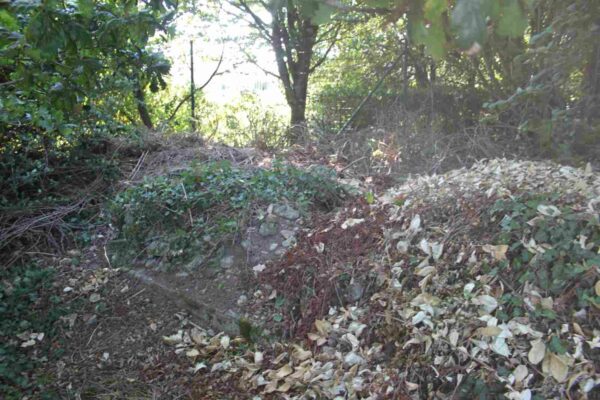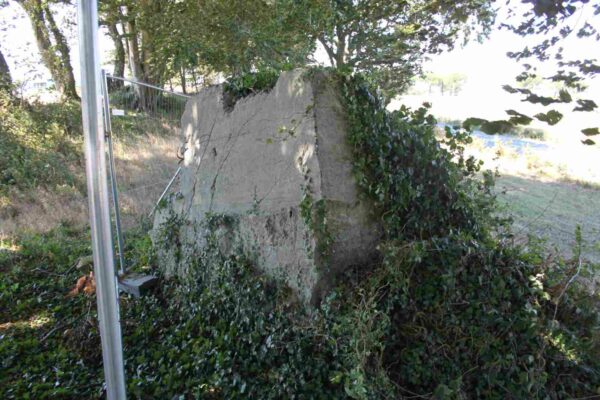 1 Ammunition bunker (assumed)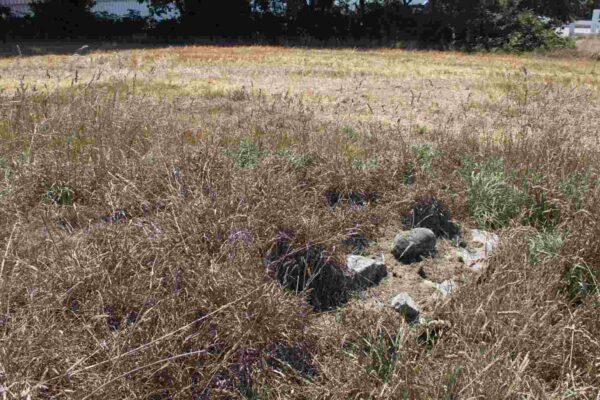 2 Ammunition bunker (assumed)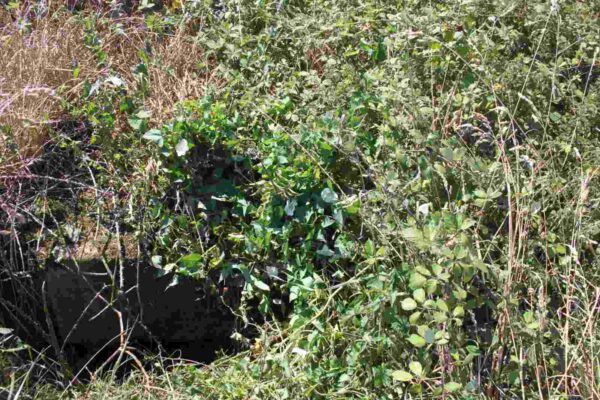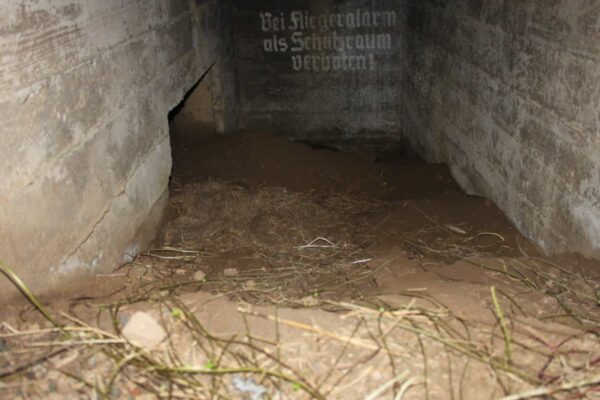 3 Fl 243b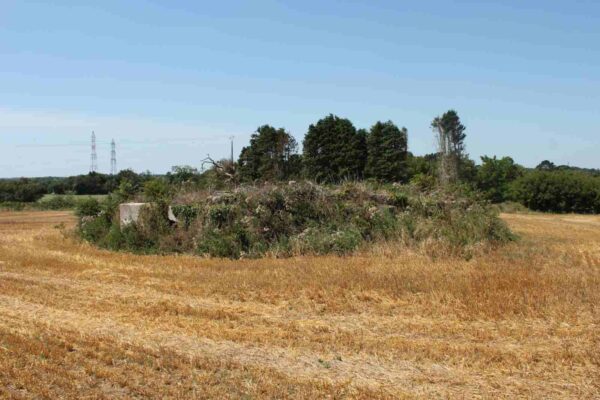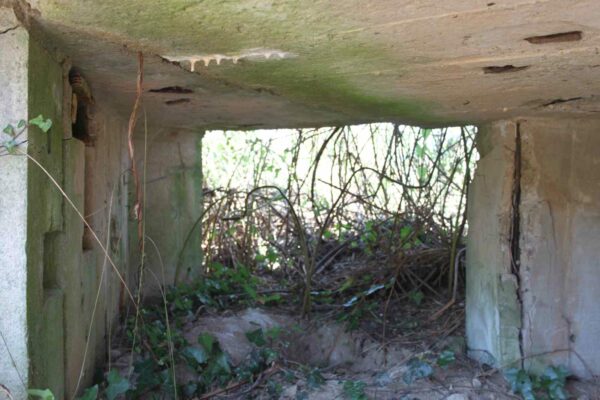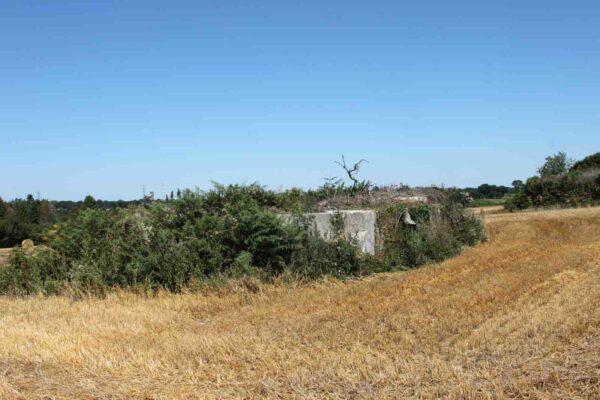 4 Fl 243b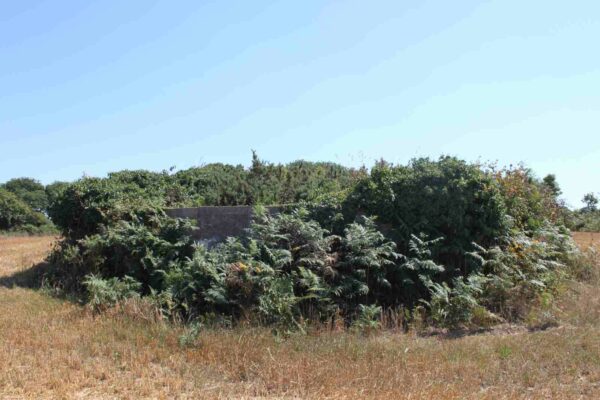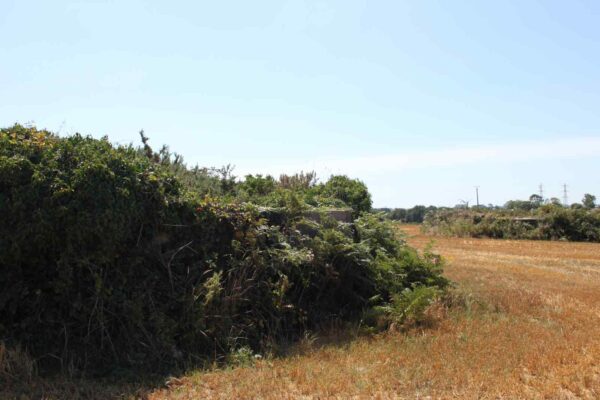 1 Fl 243b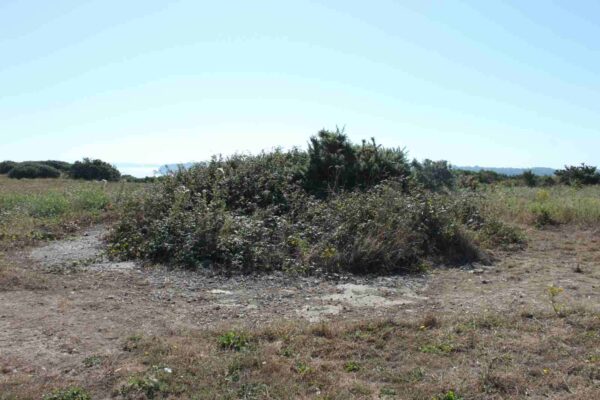 2 Fl 243b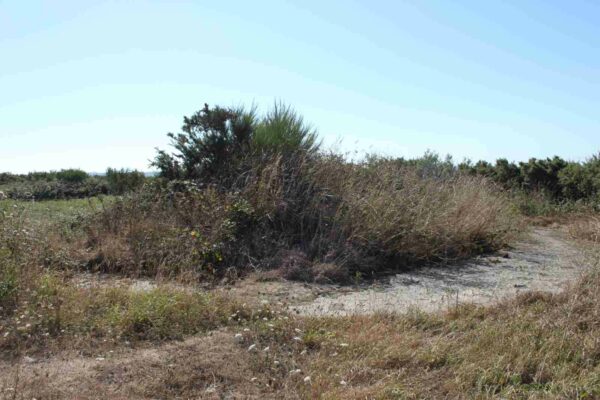 3 Unknown structure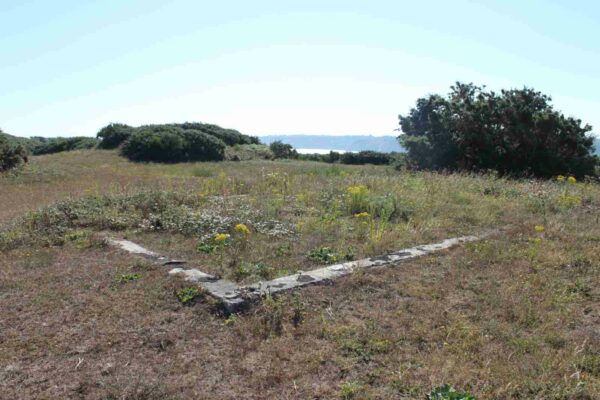 1 Large dressing station (Sonderkonstruktion)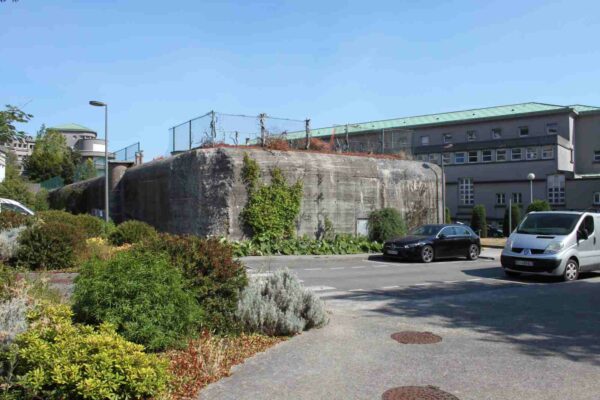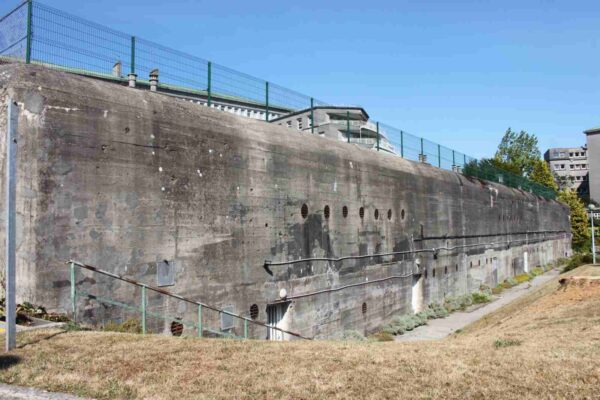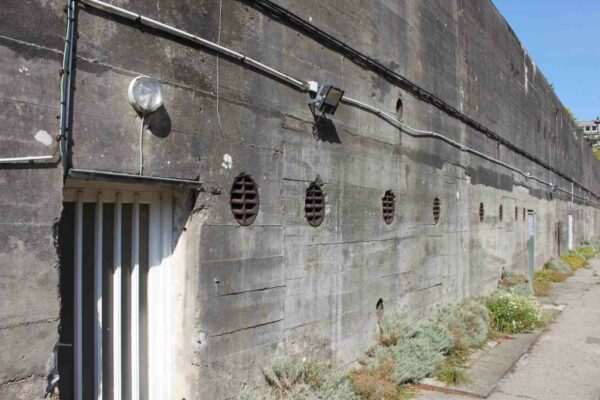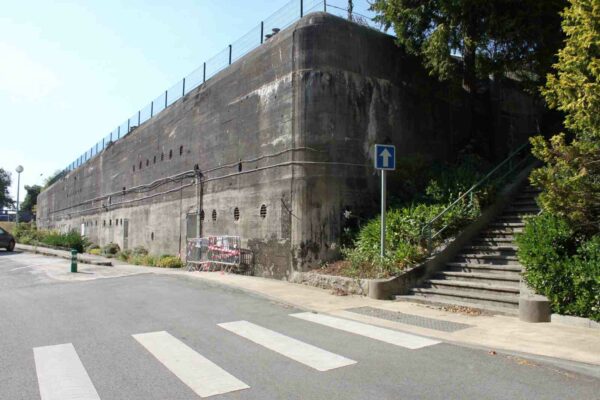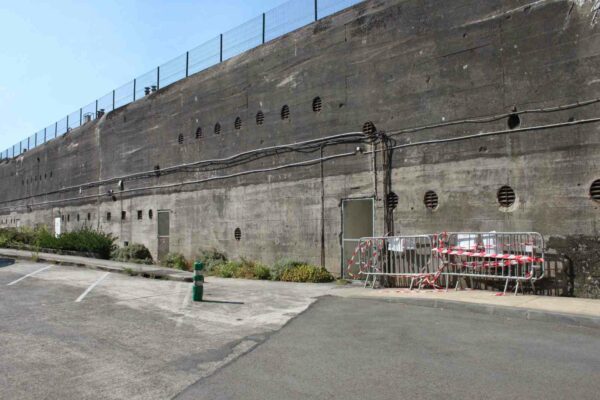 2 Machinery and garage bunker (Sonderkonstruktion)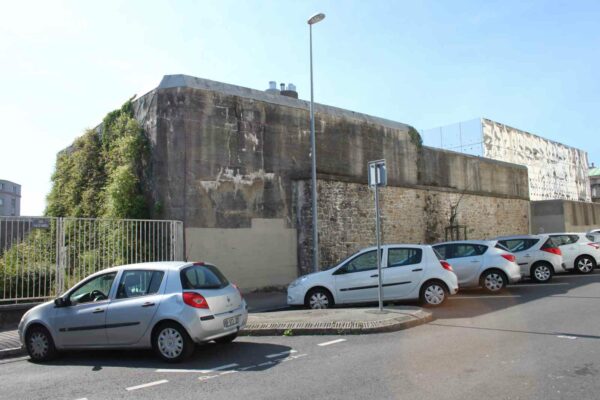 Large dressing station (Sonderkonstruktion)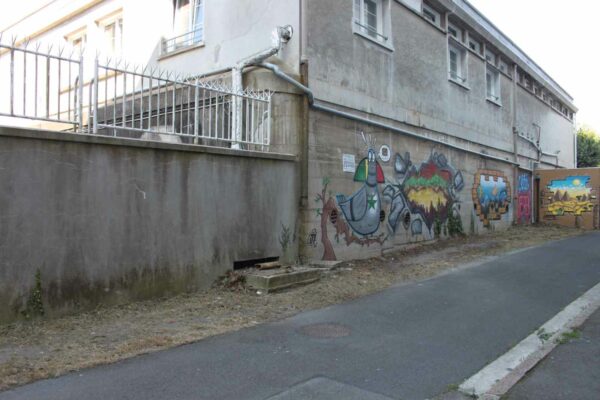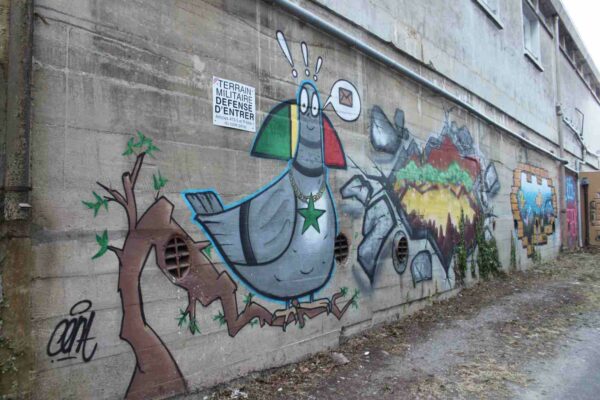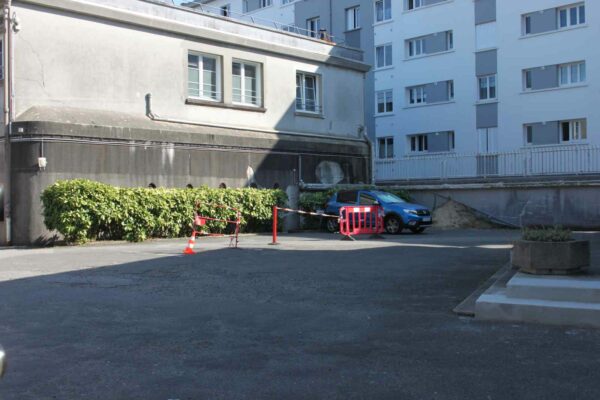 1 L 411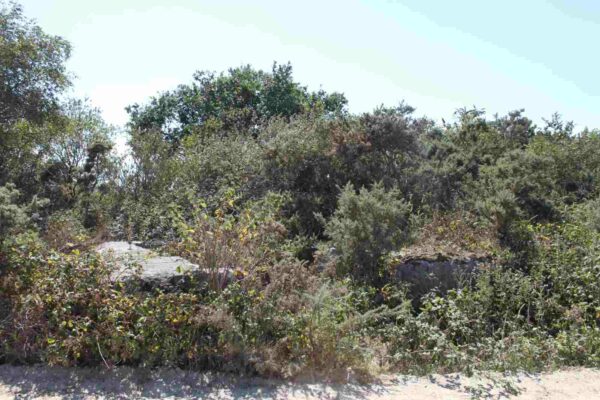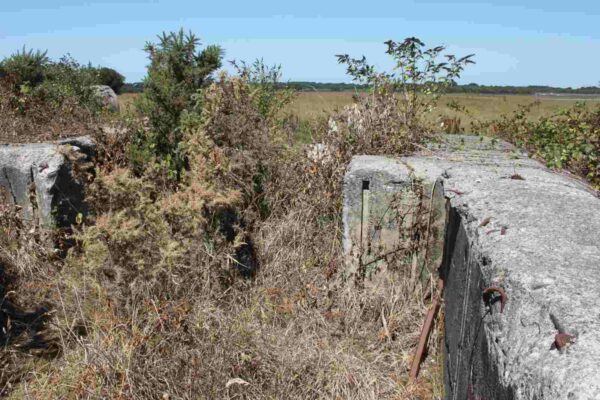 2 622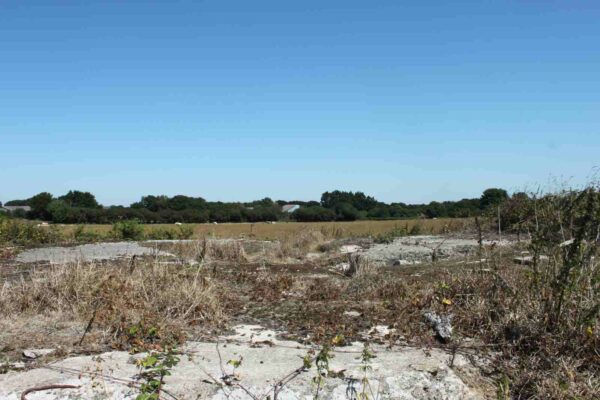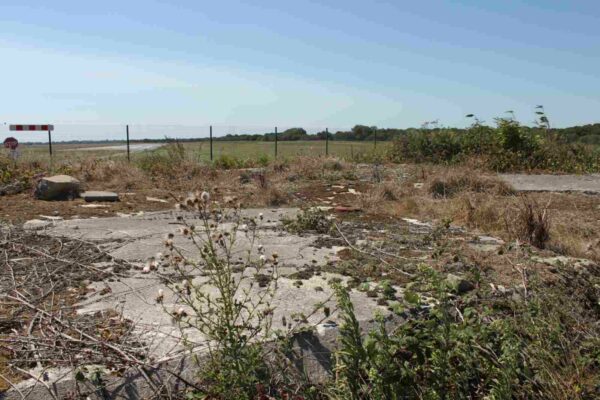 3 Maneuvering area